PRE FALL 2022 CAMPAIGN
"There was a sense that things felt utterly fragile and delicate, to the point where they could easily be dissolved or blown away by a gentle breeze. There was a subdued sense of beauty and fragility wrapping our immersive world. The dark seemed like it was taking over … however, the discovery of punctured through fabric was a reminder that nothing is ever as dark as it seems. Through glistening surfaces and finding light and reflection, ignited a twinkle of hope."
Toni explains.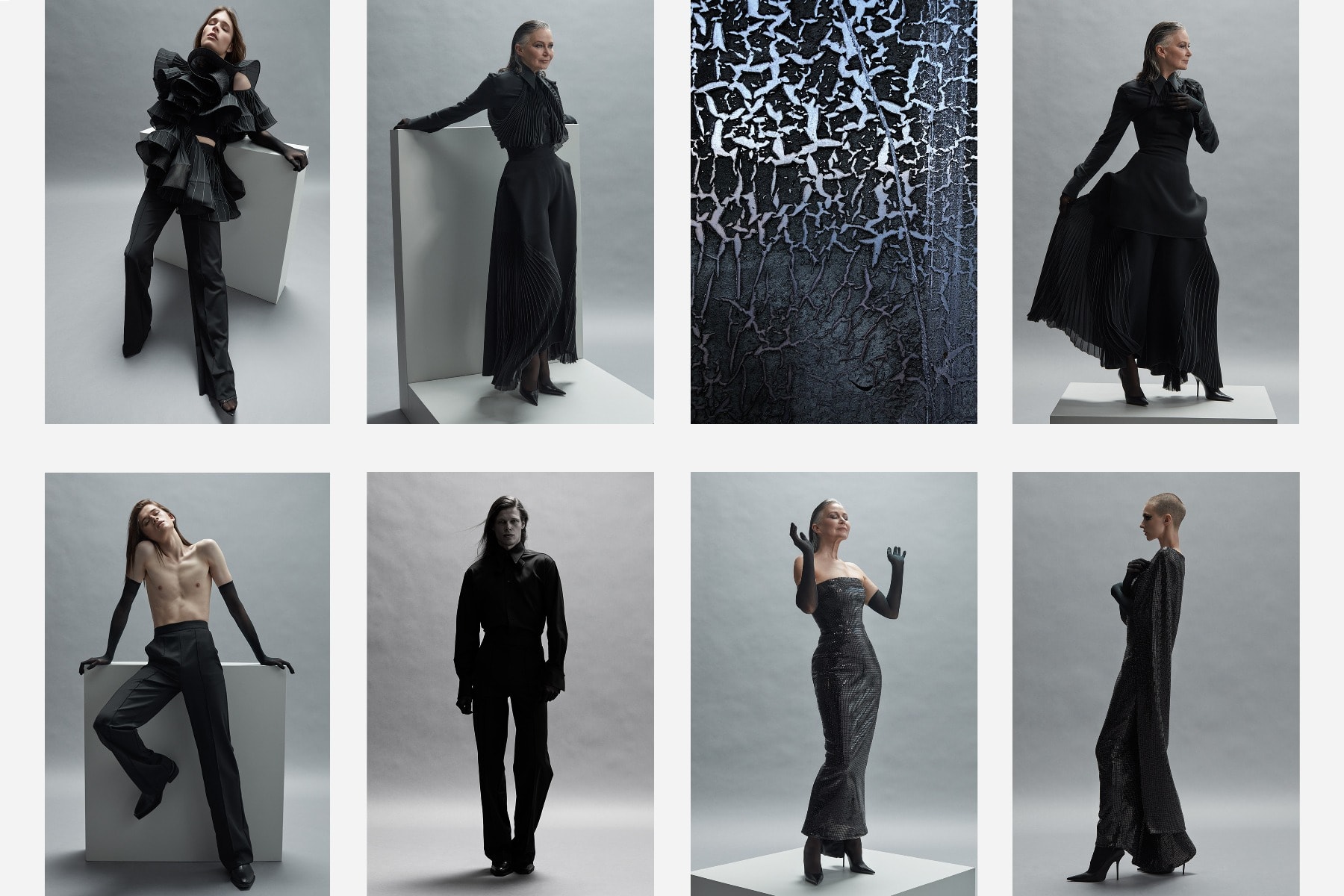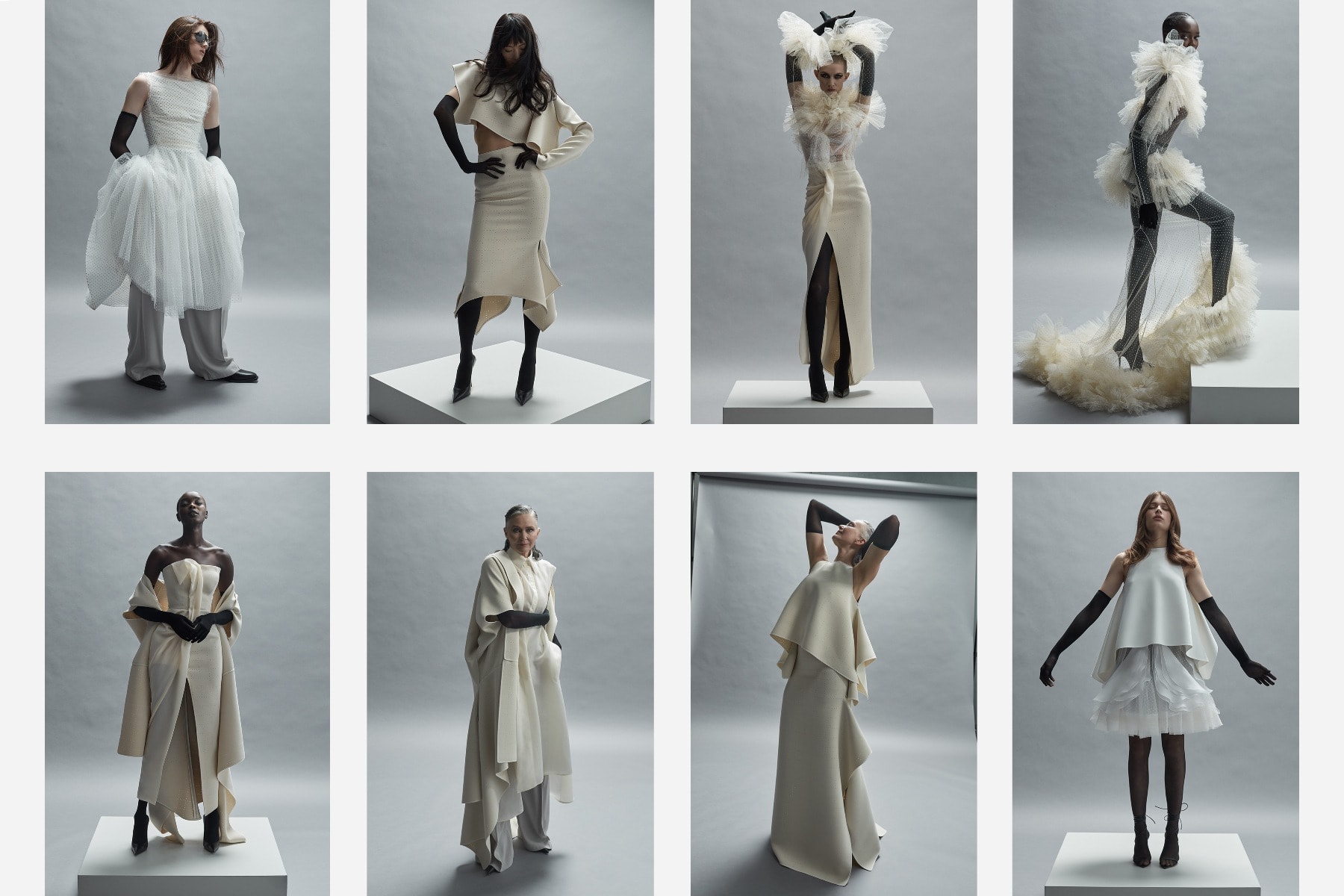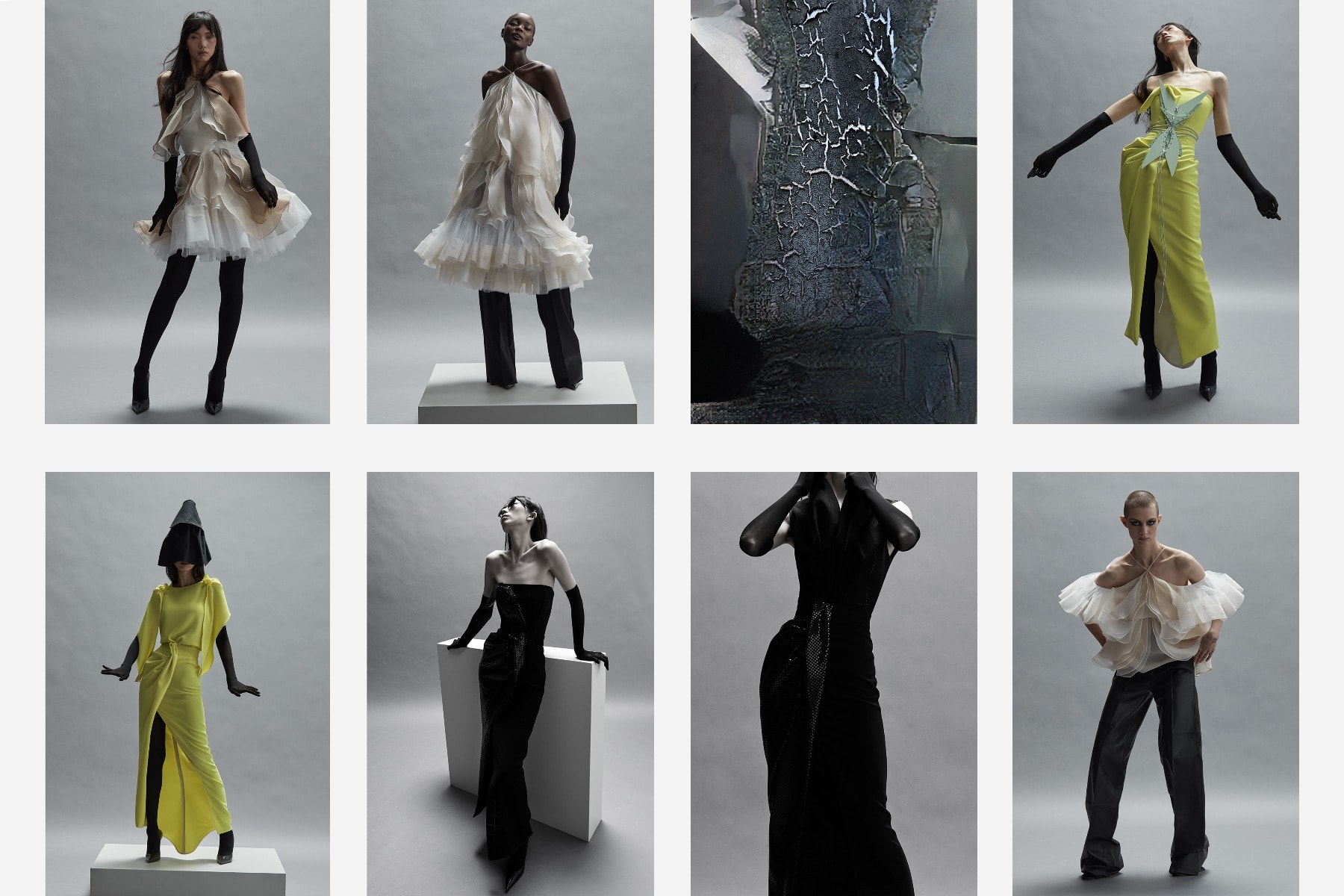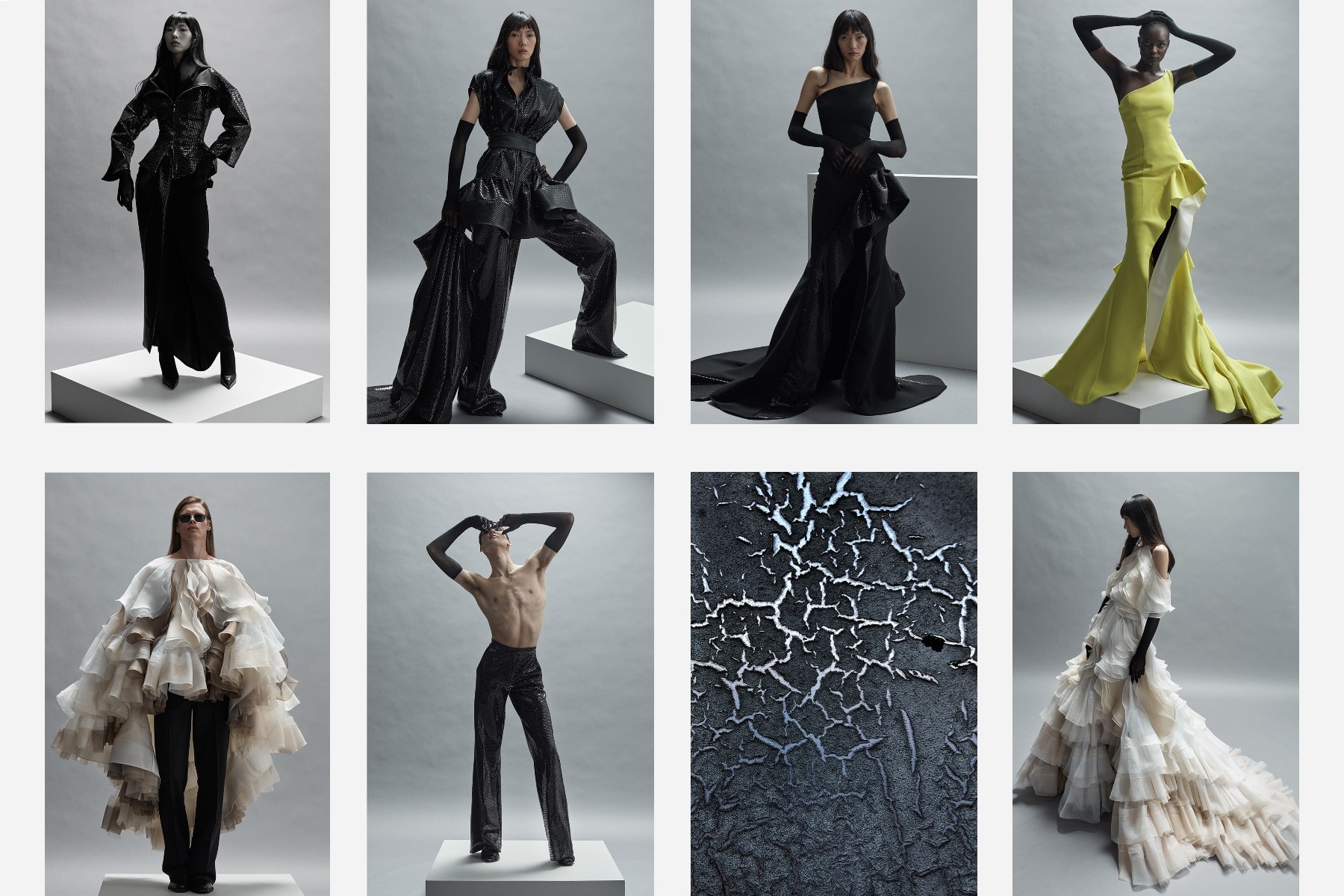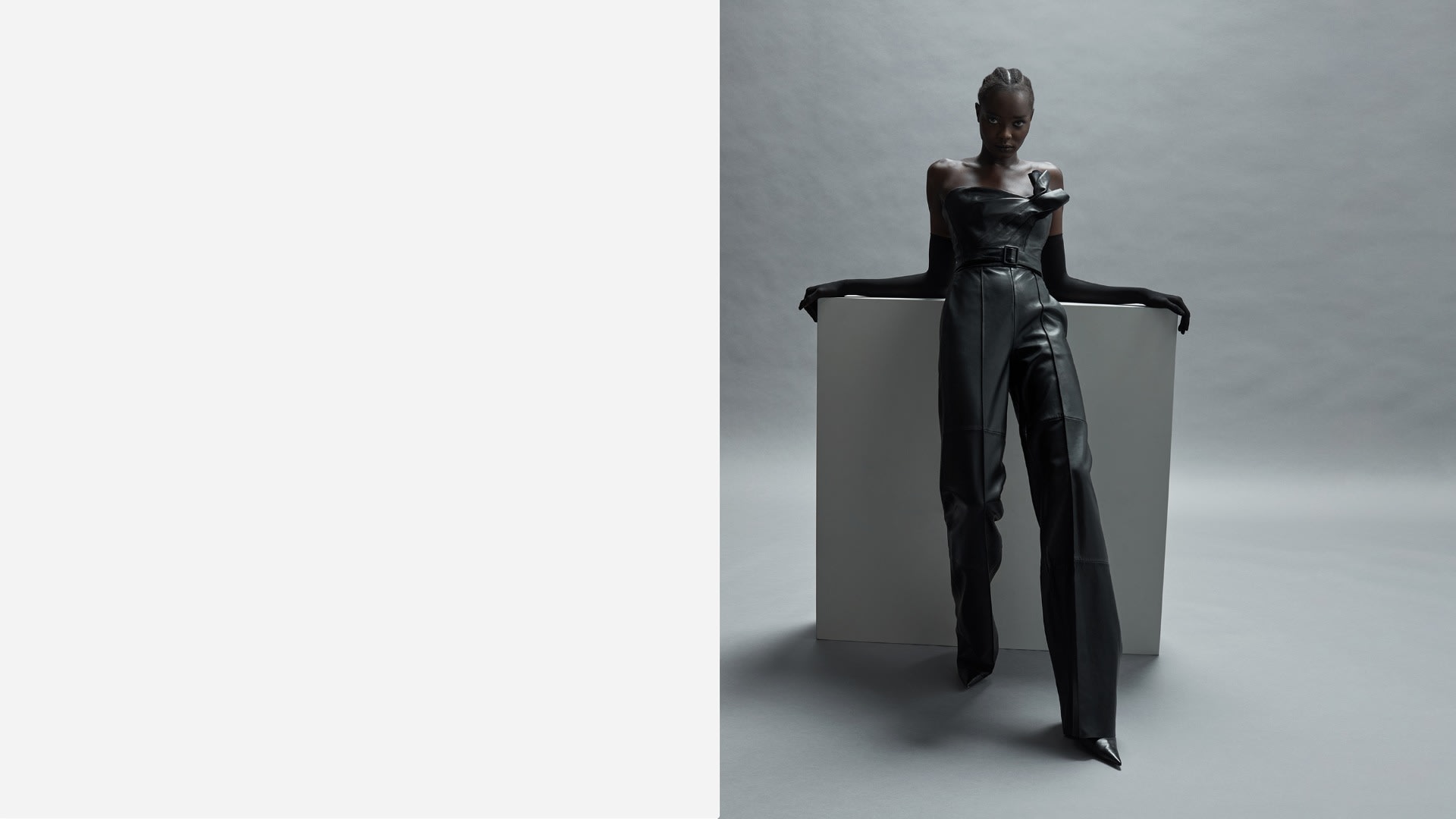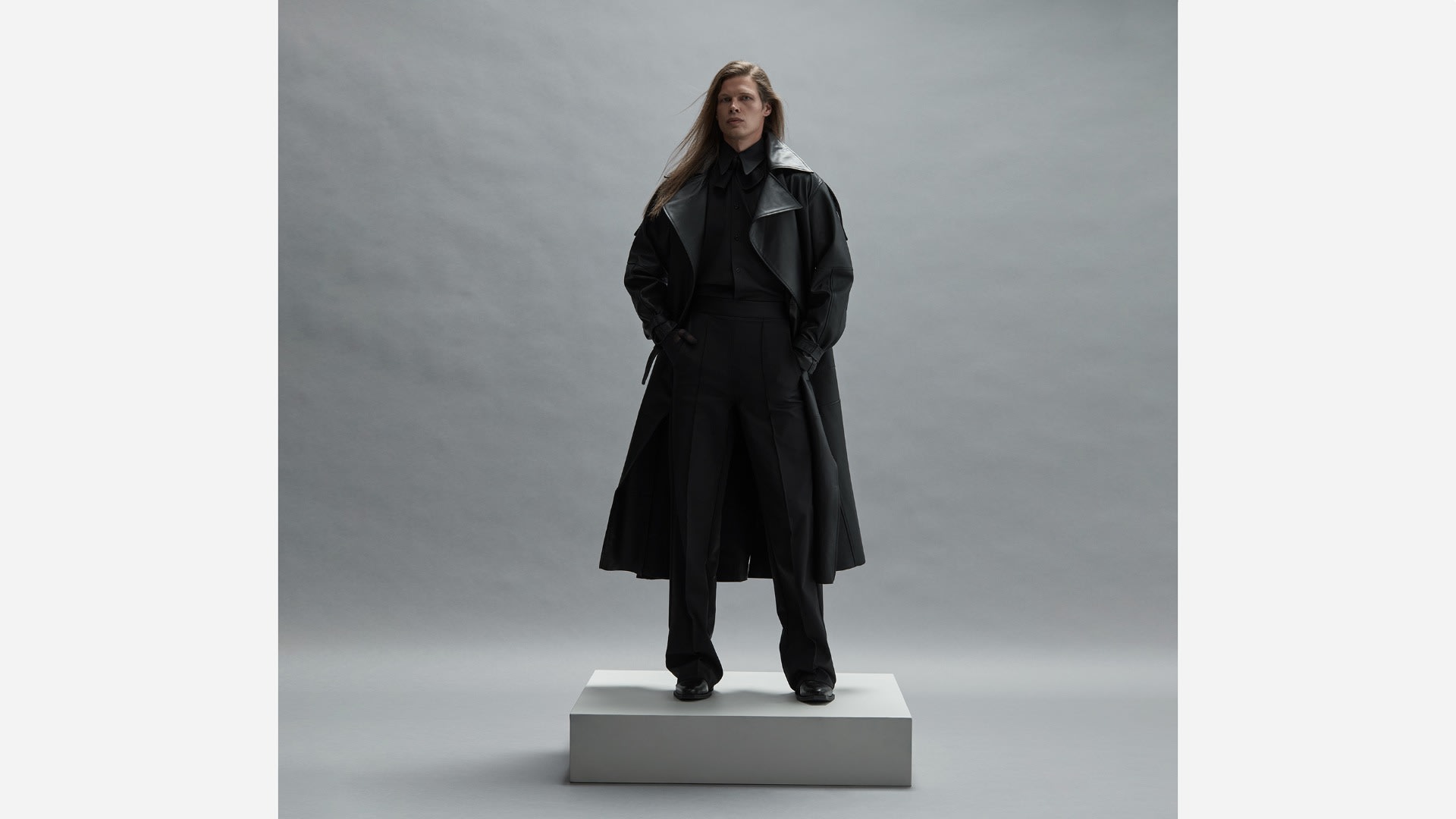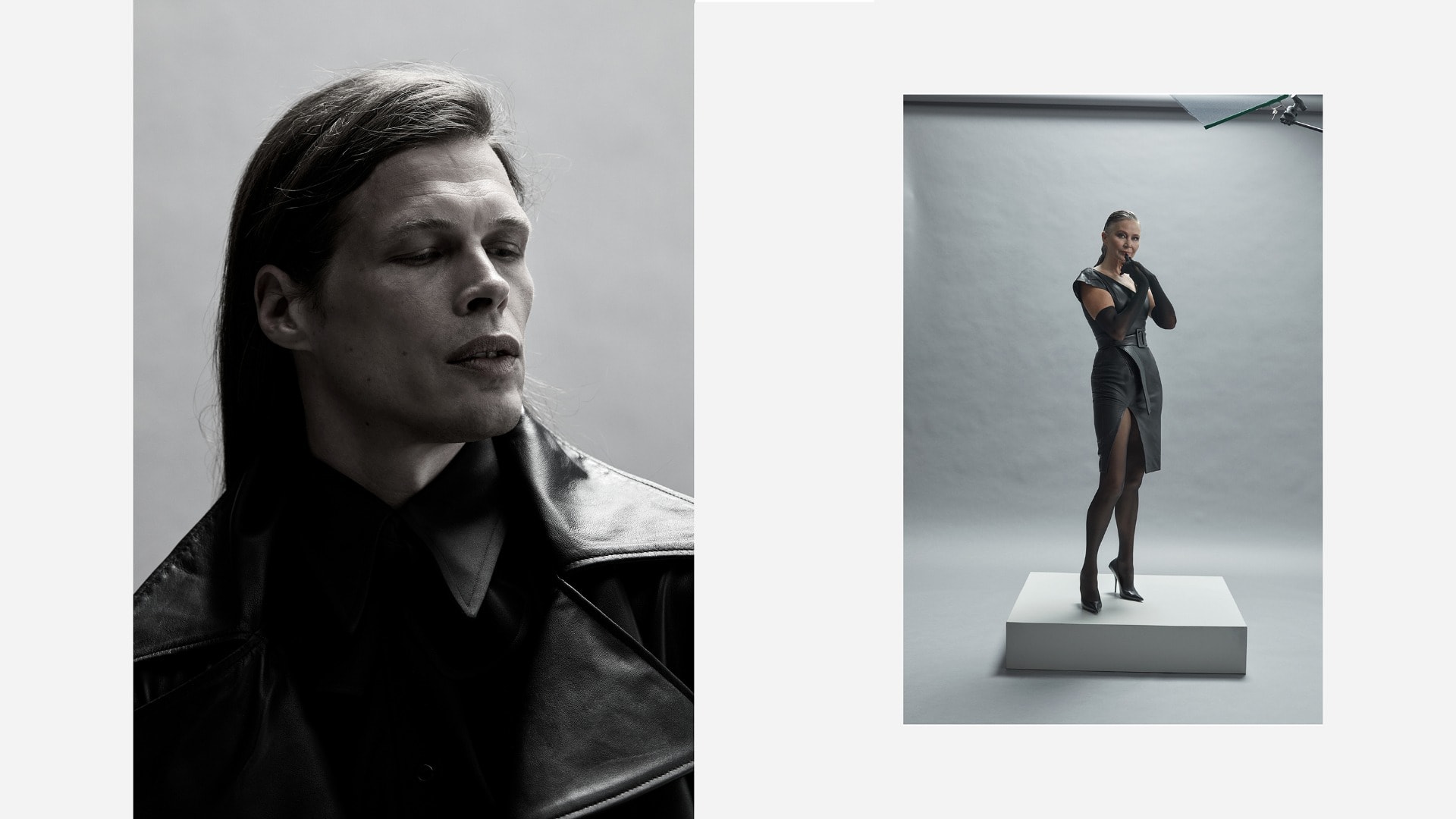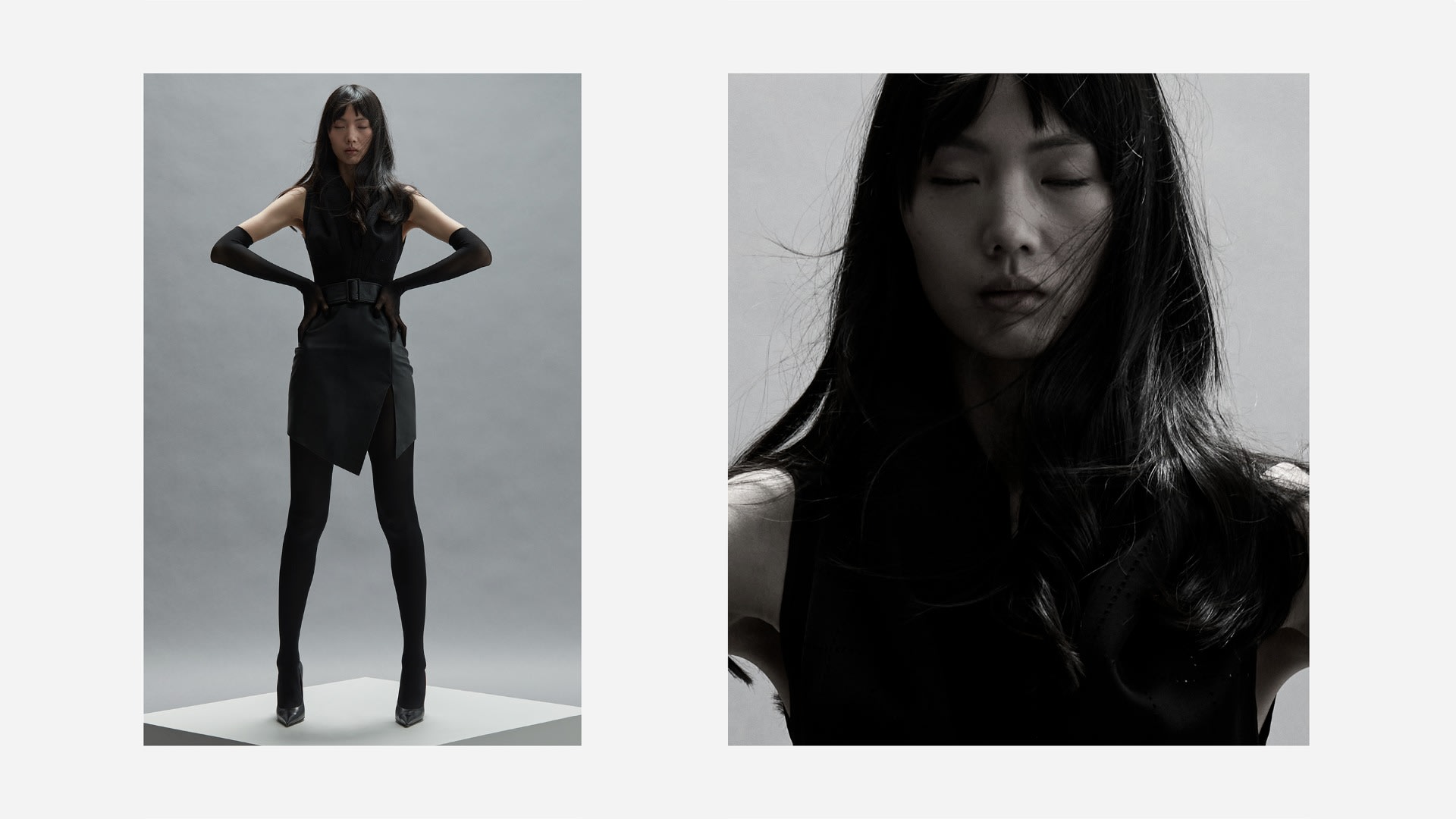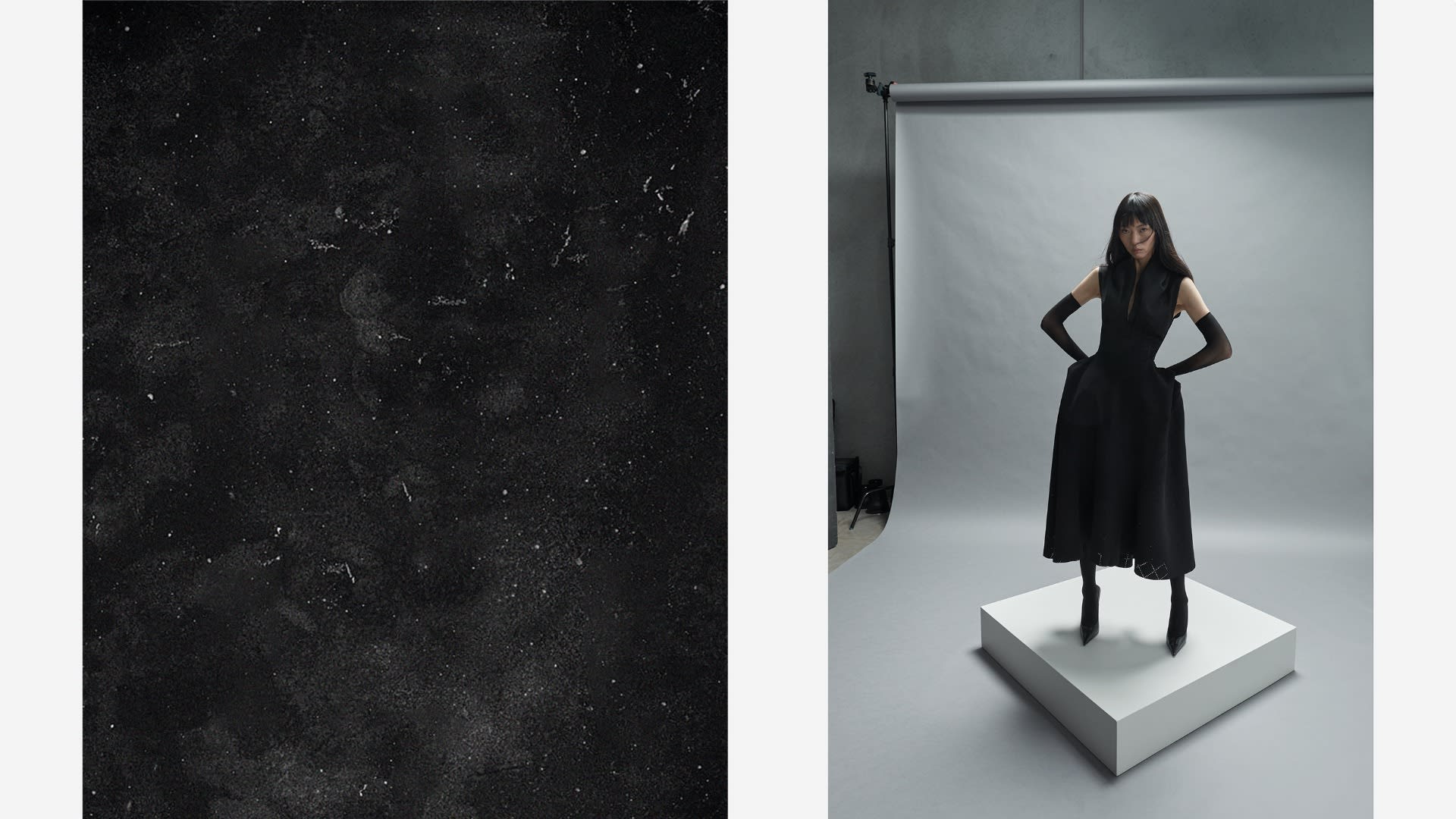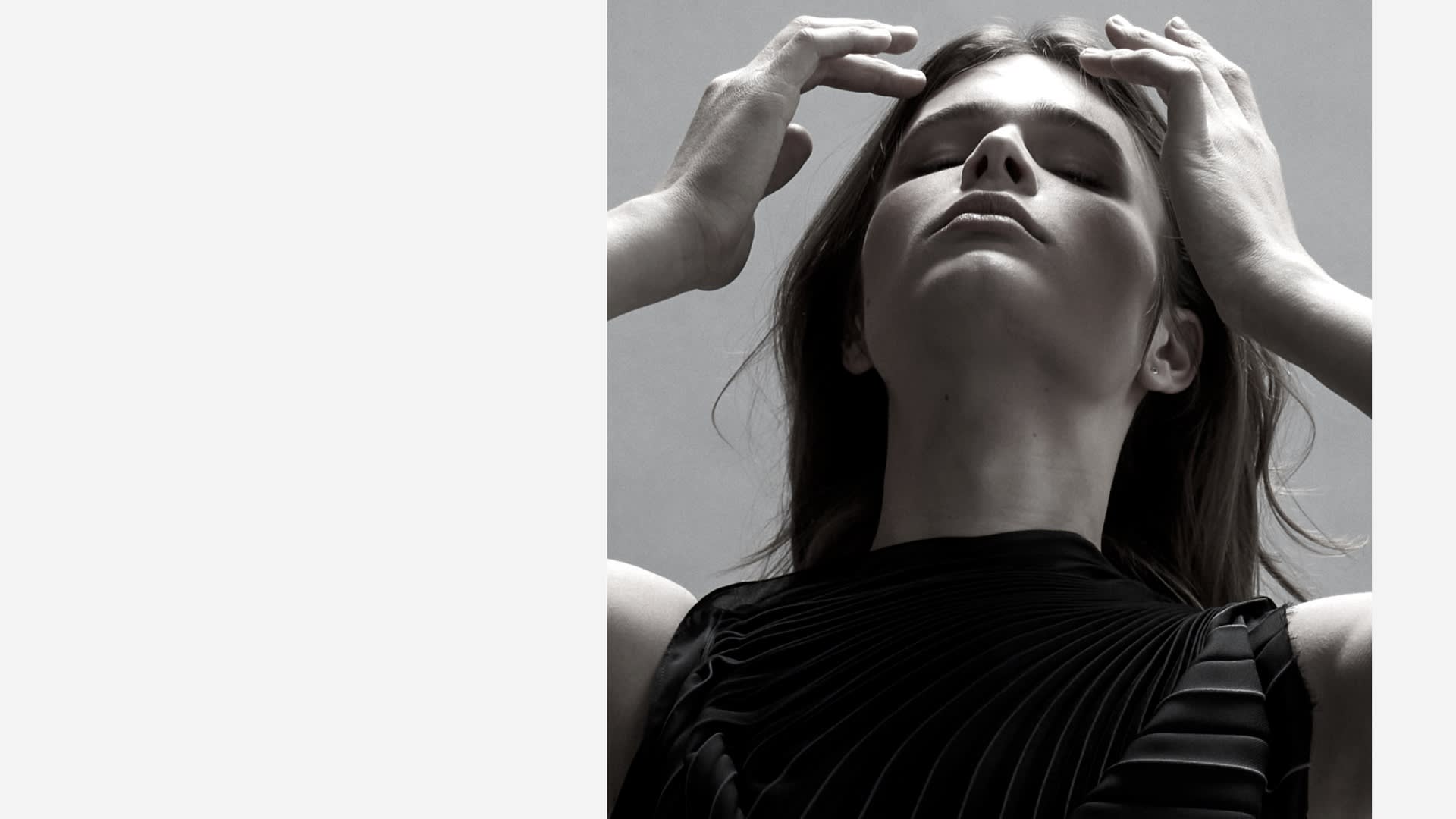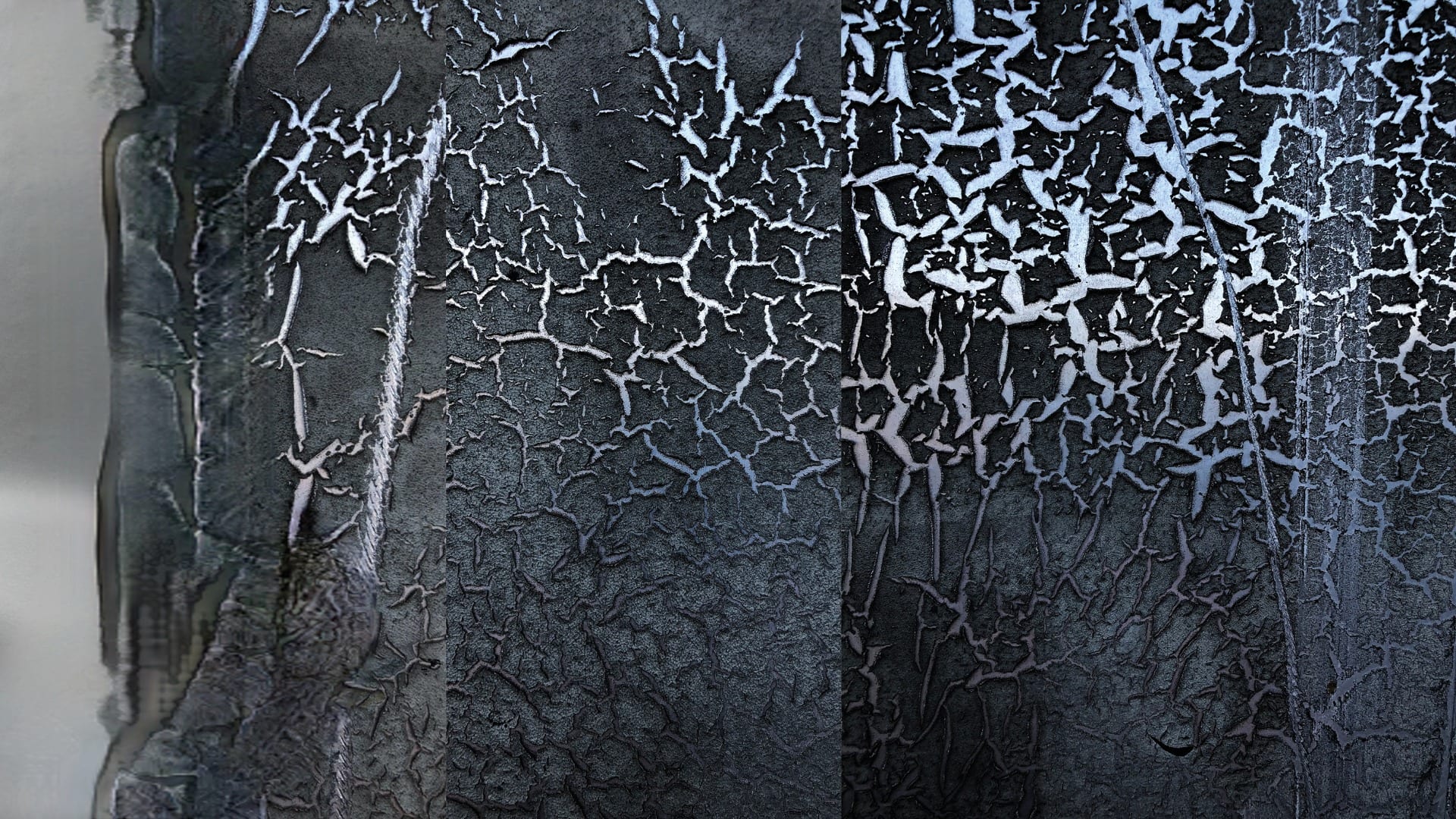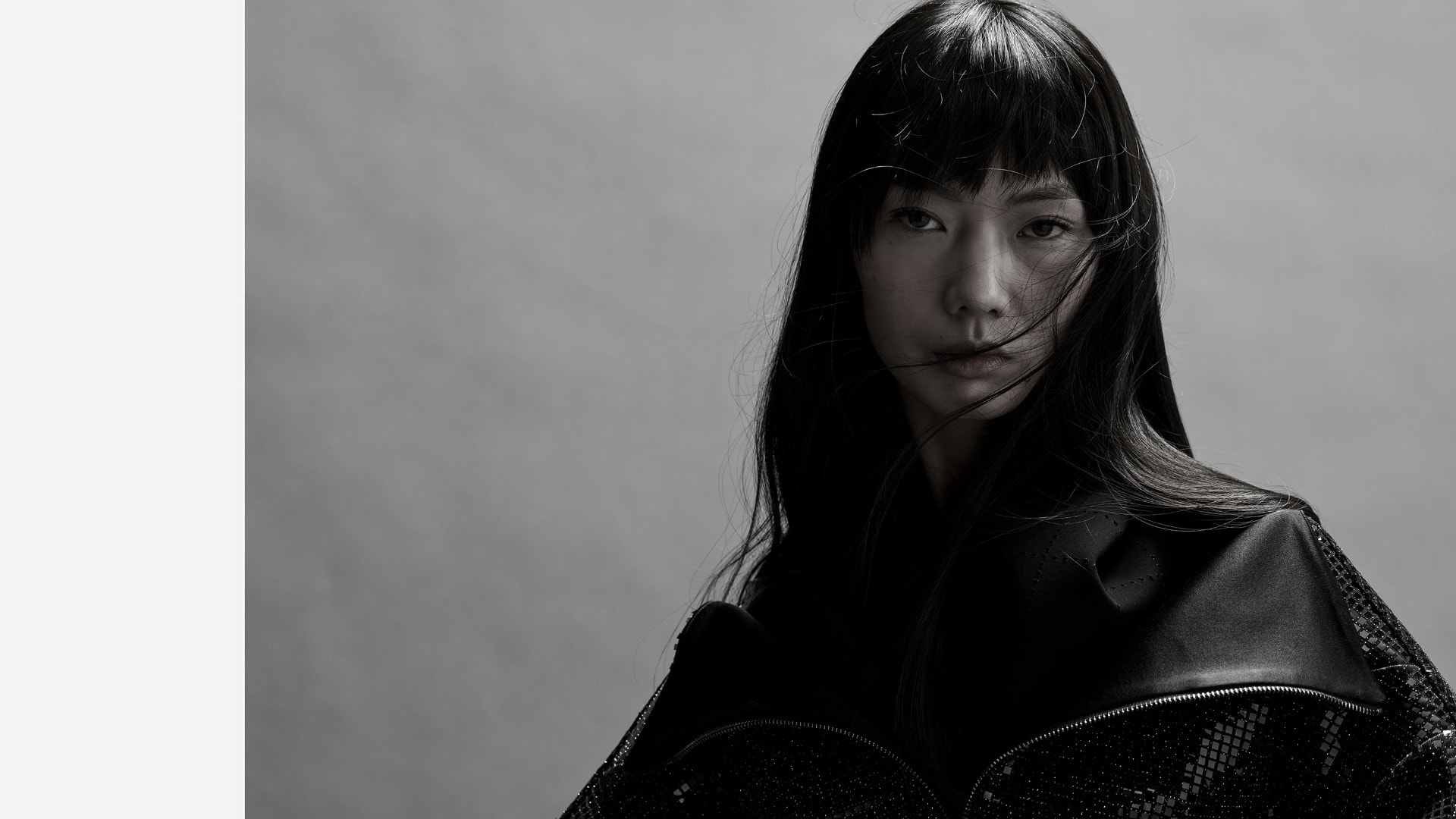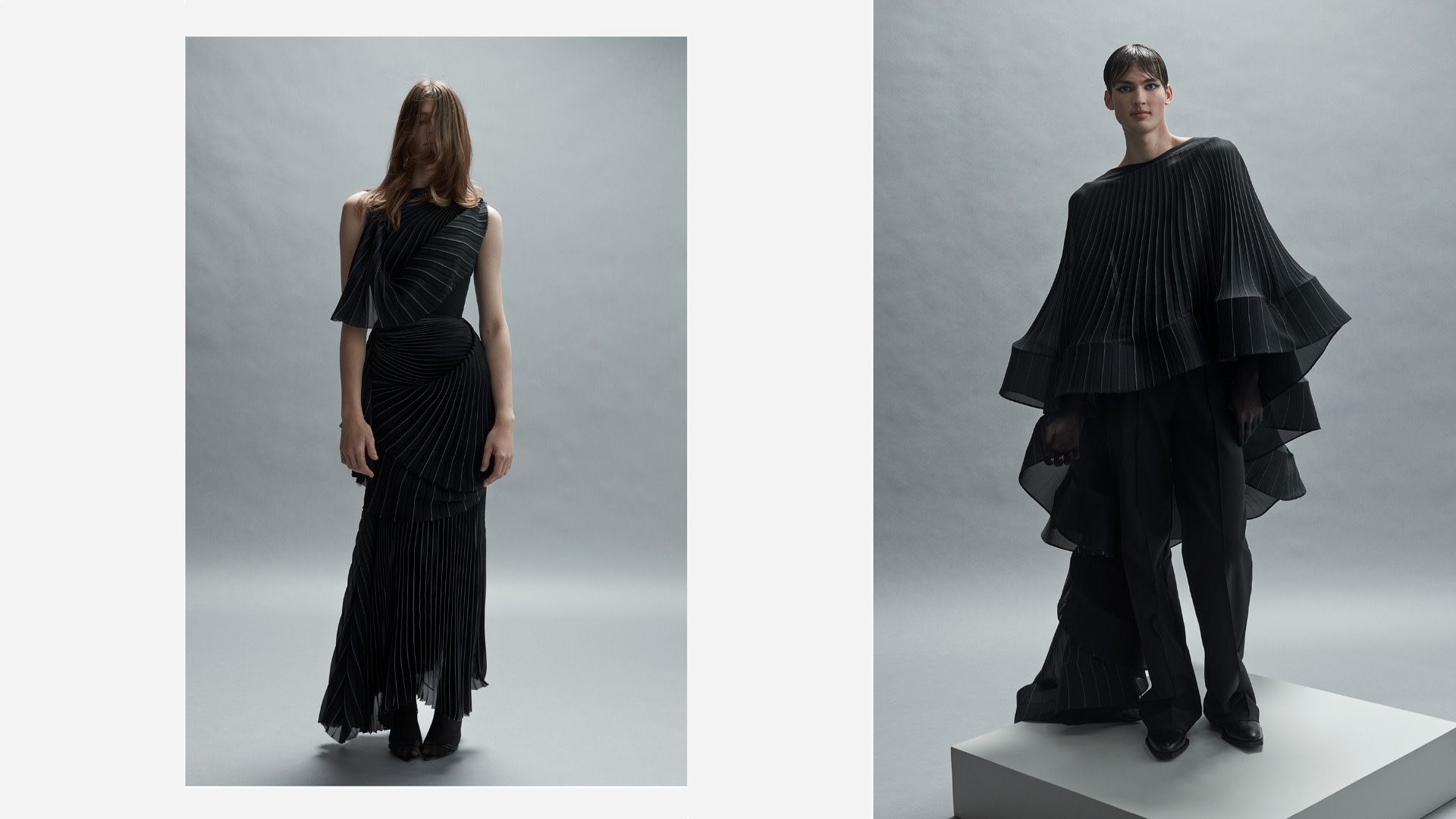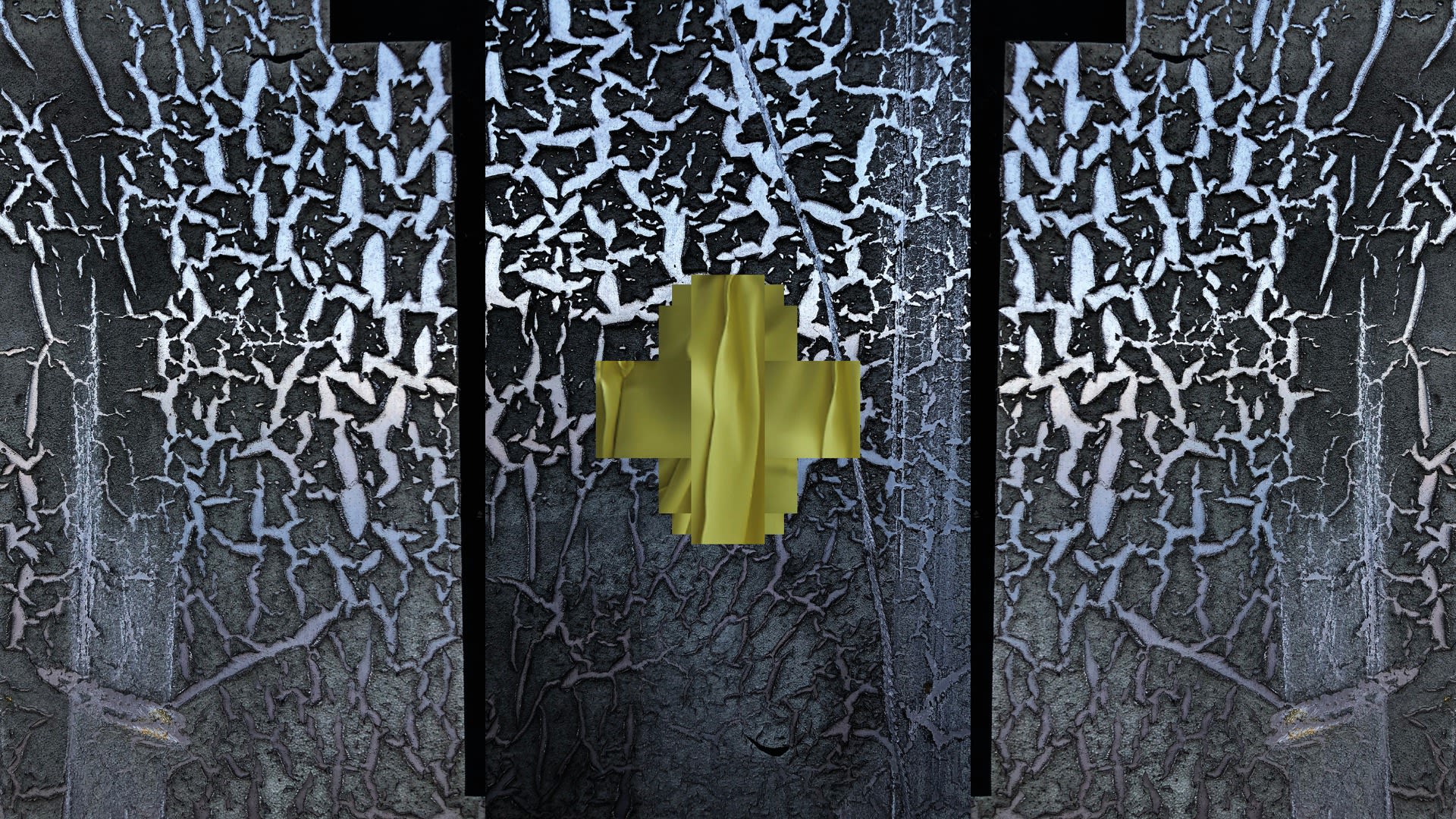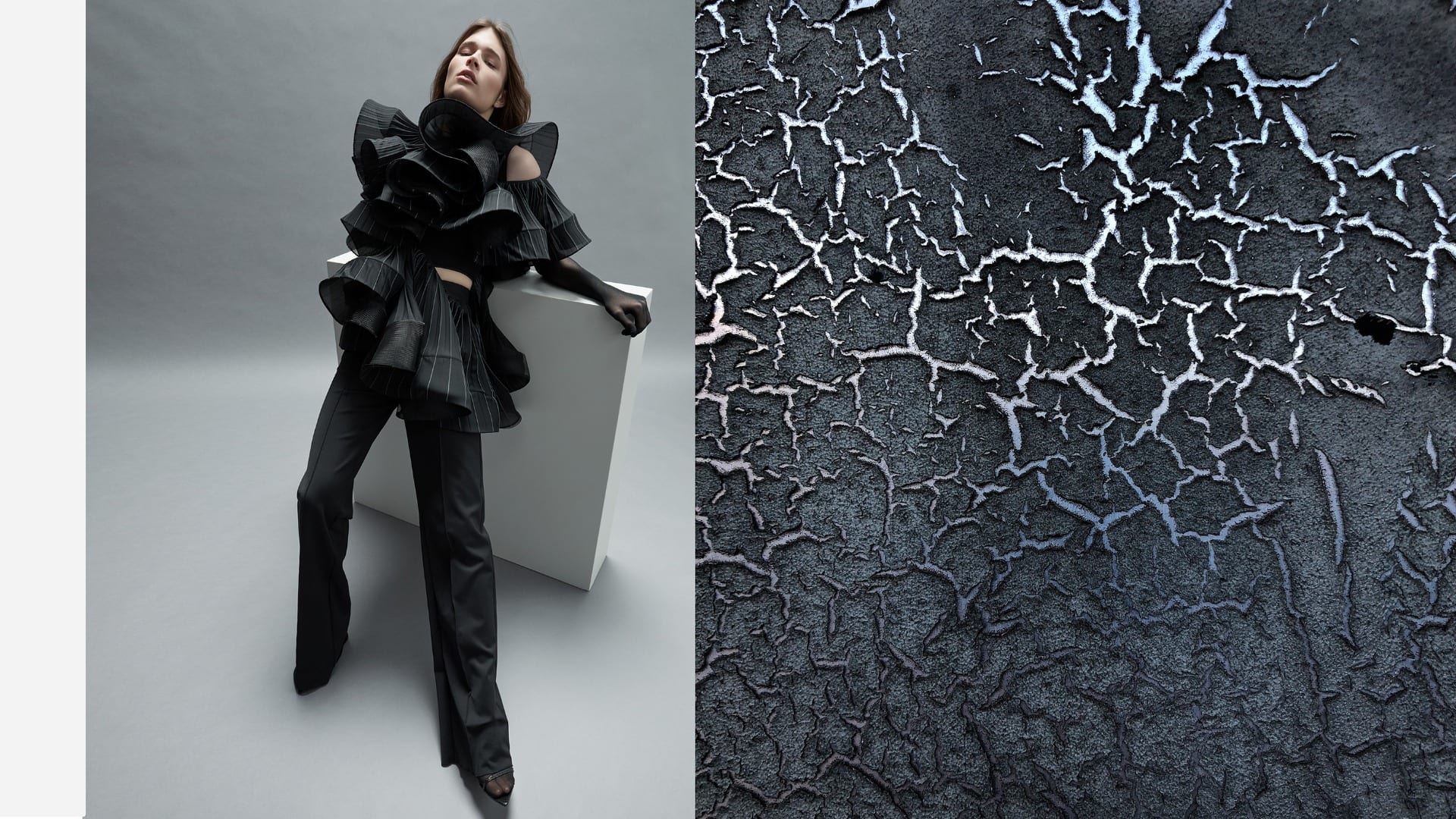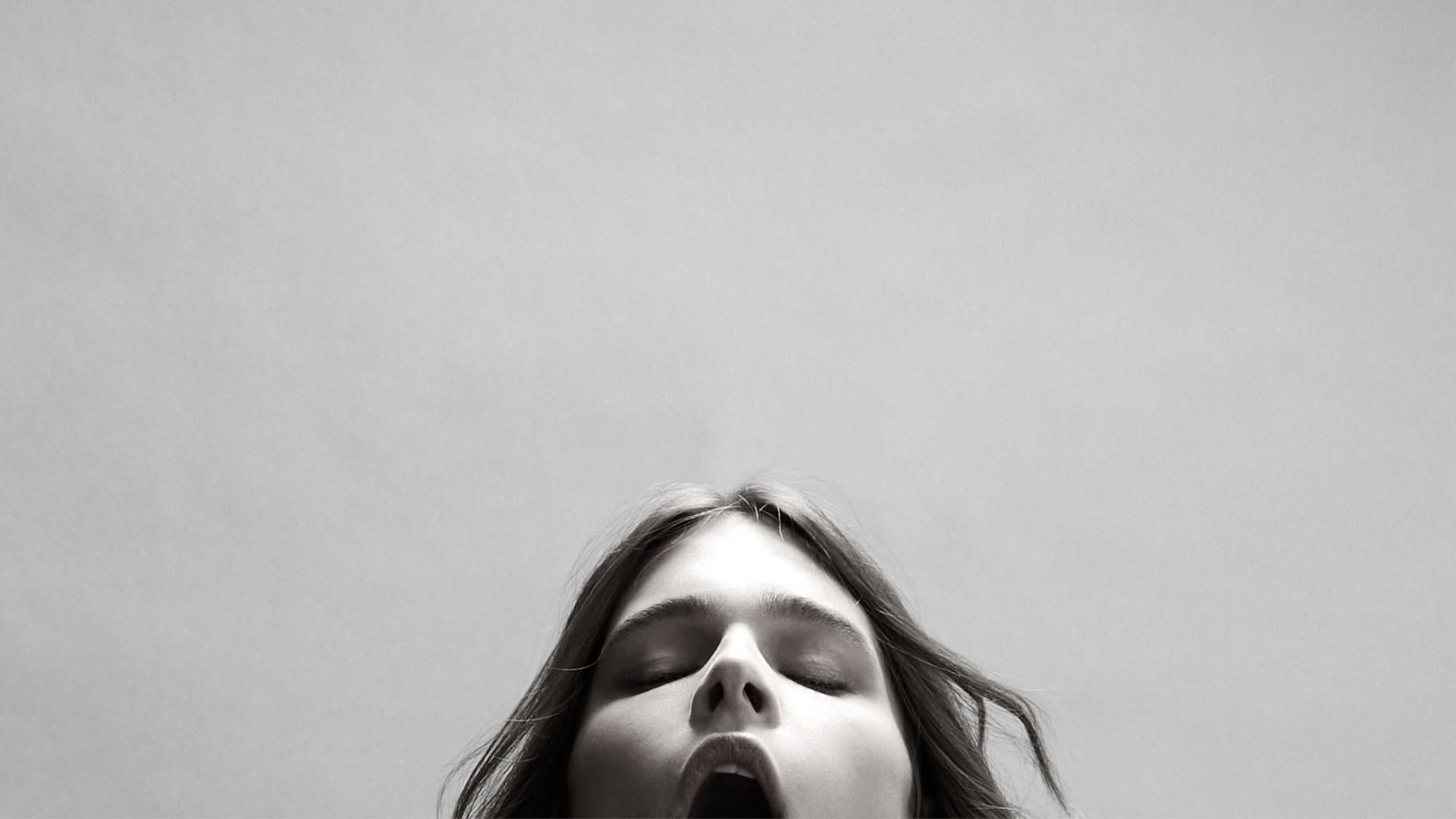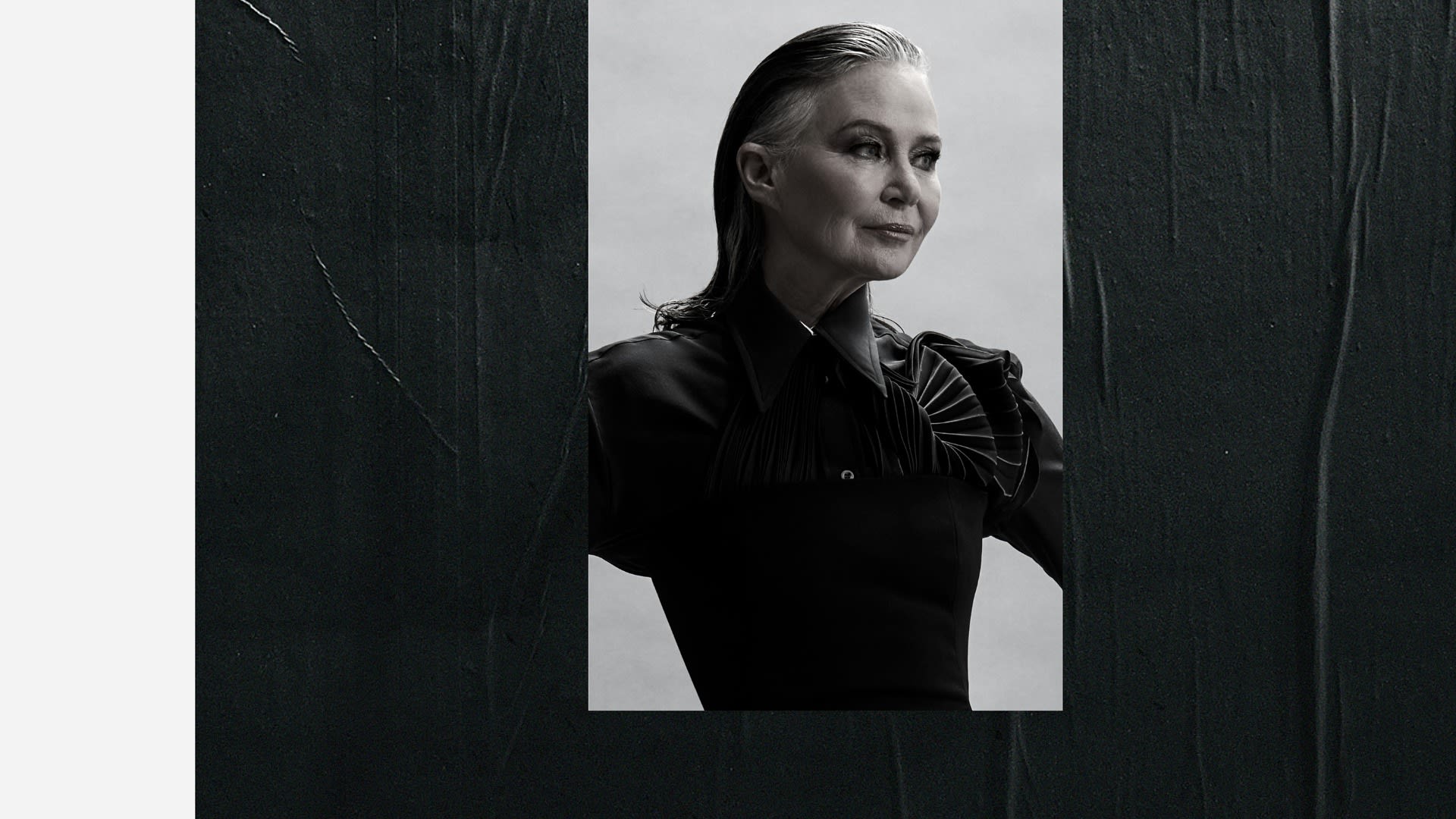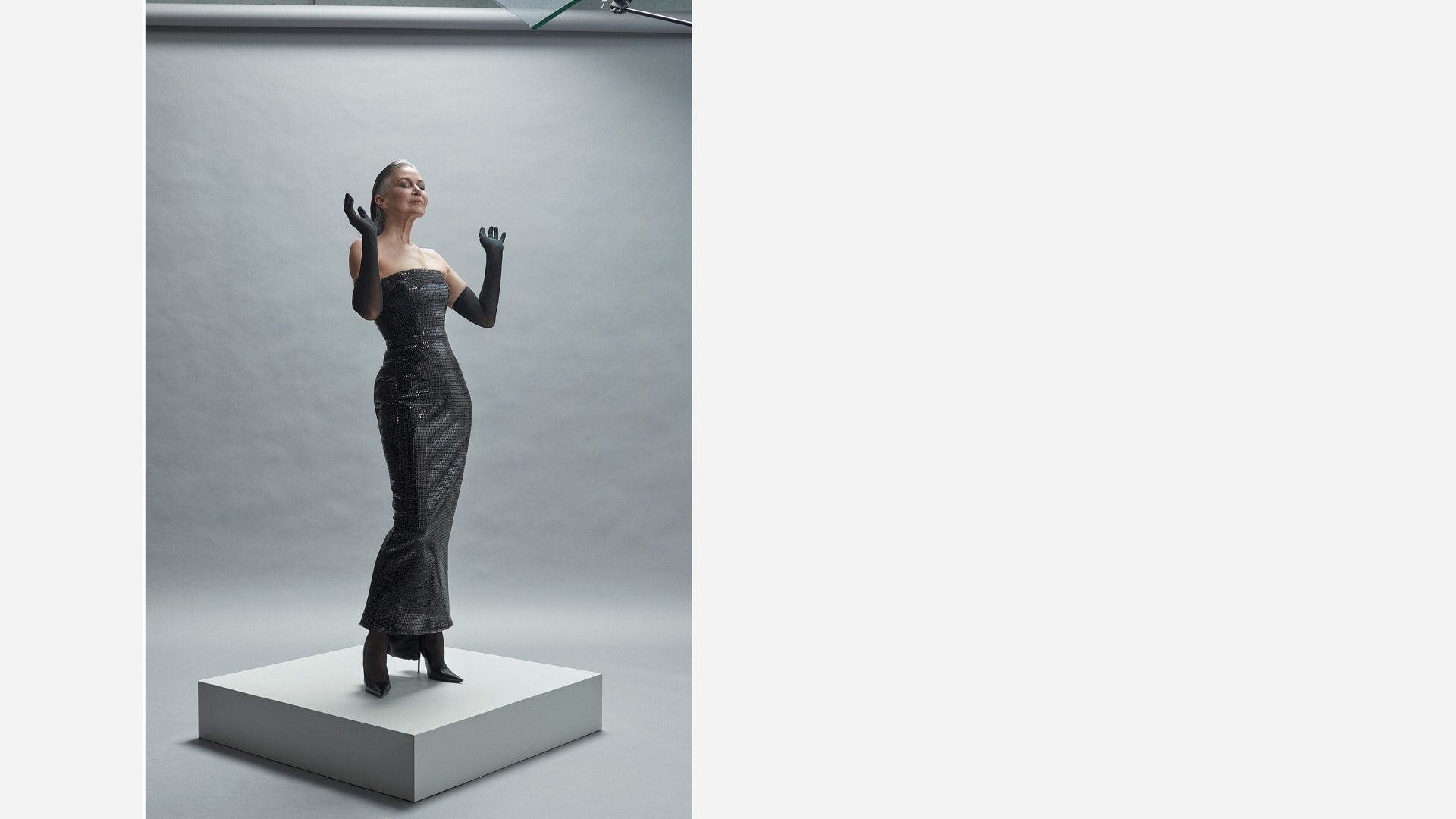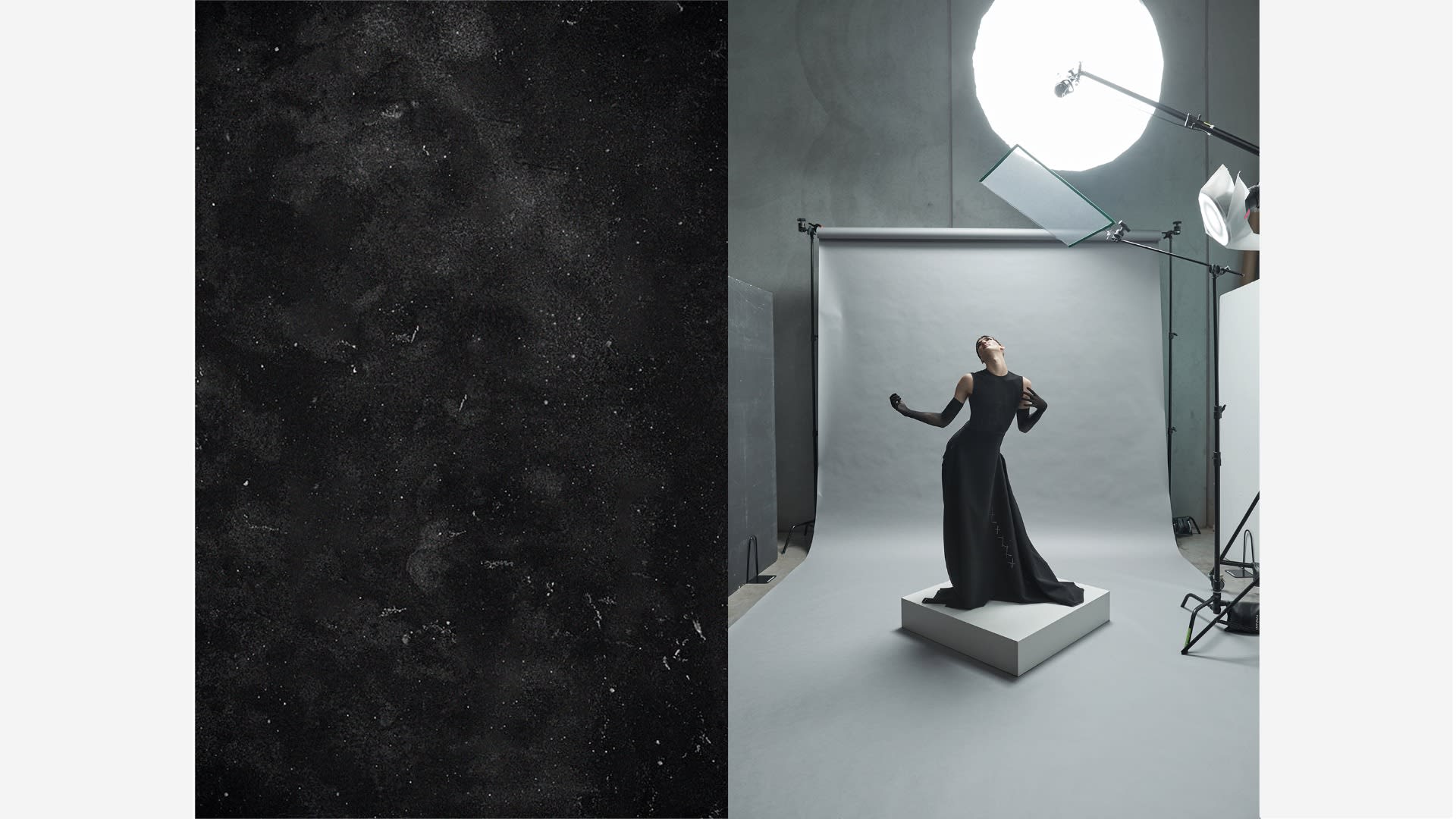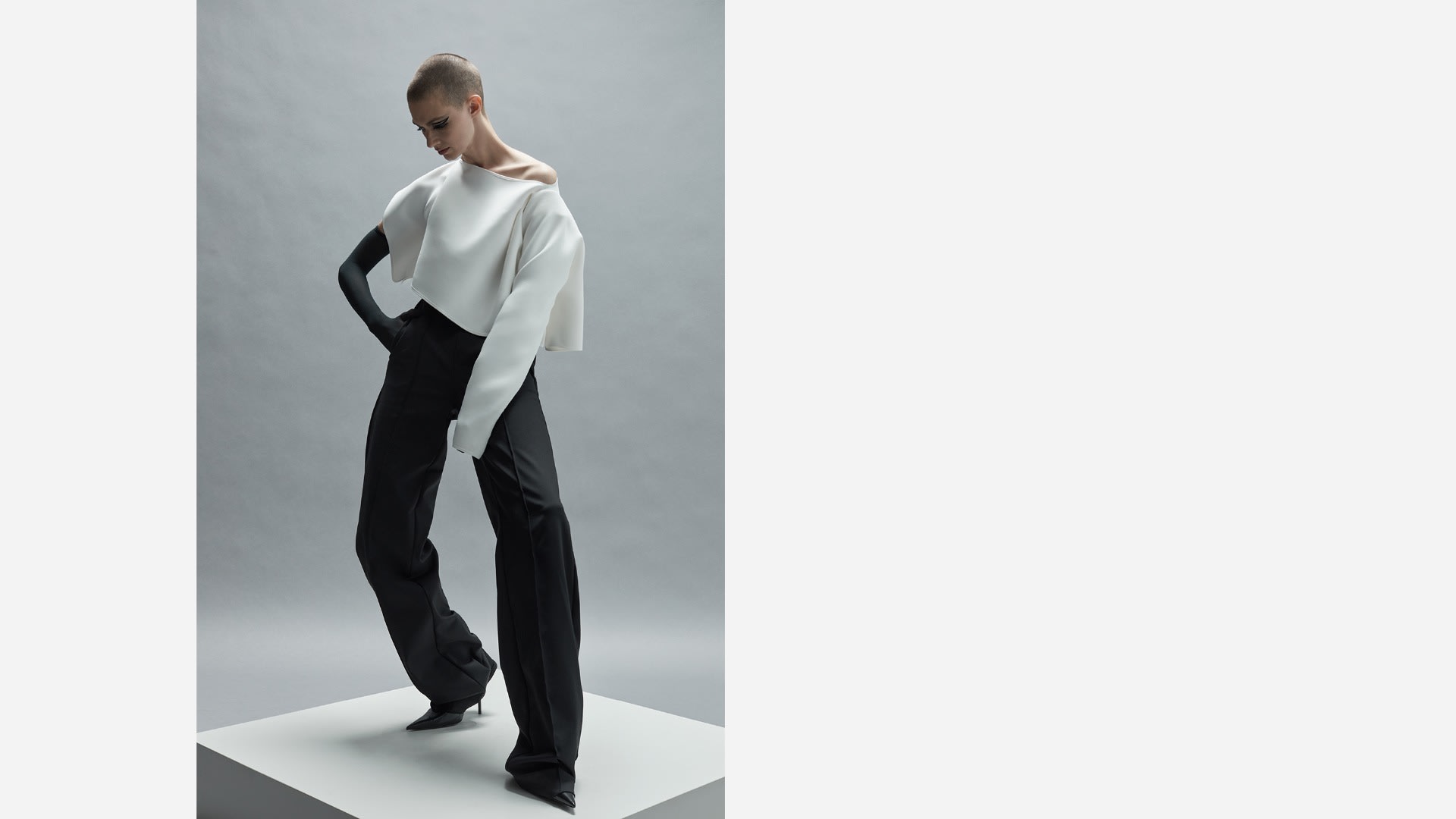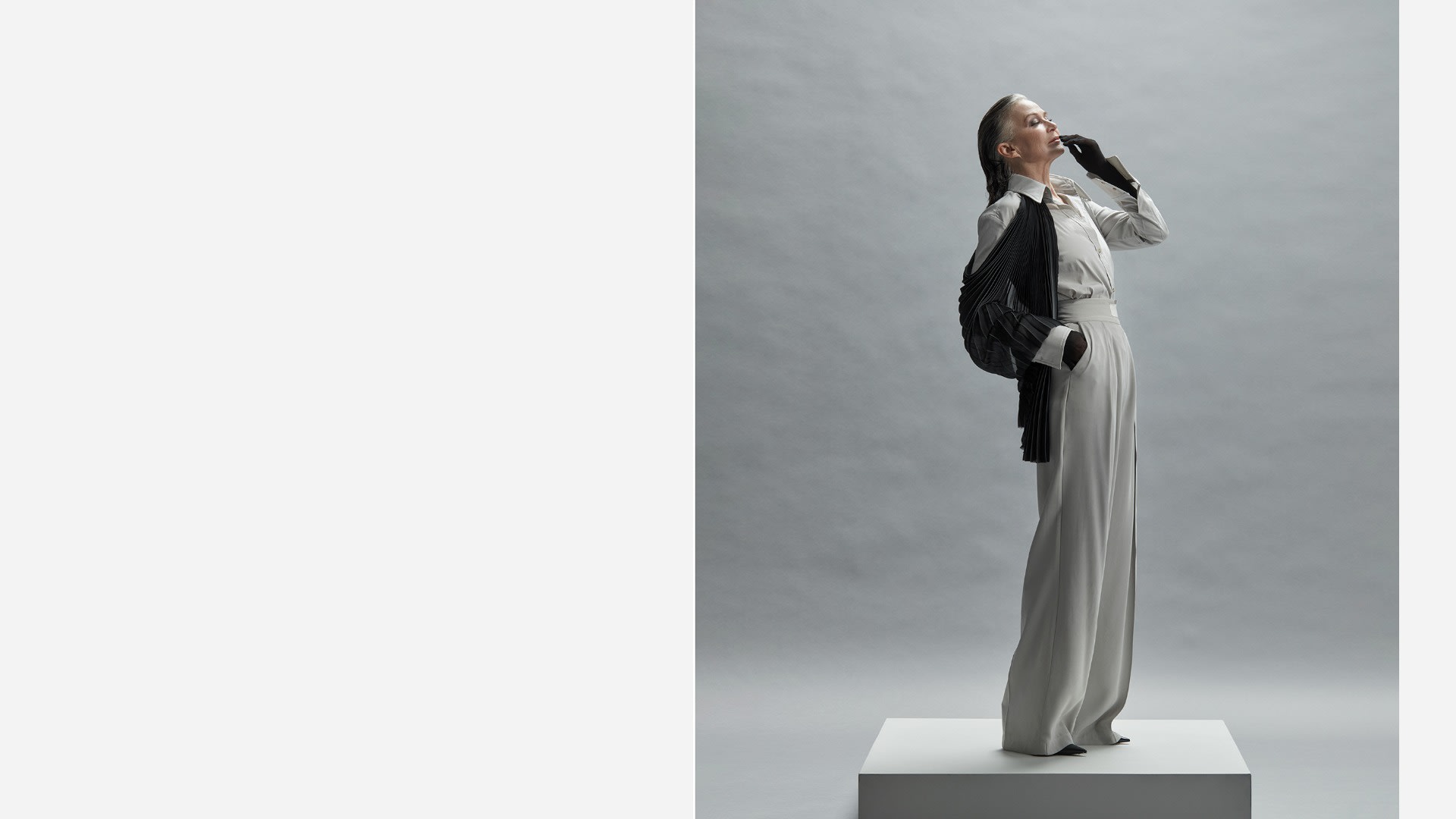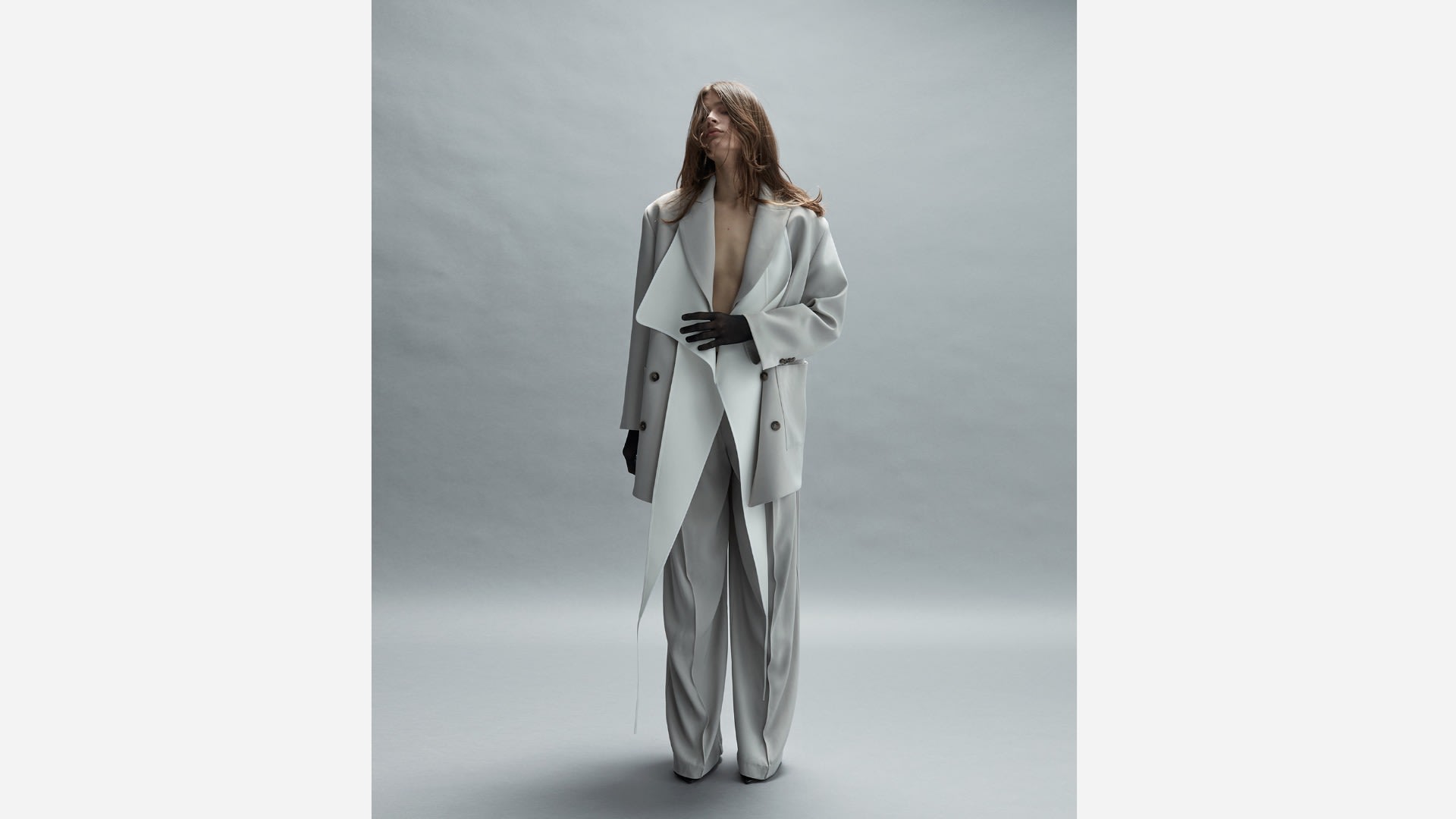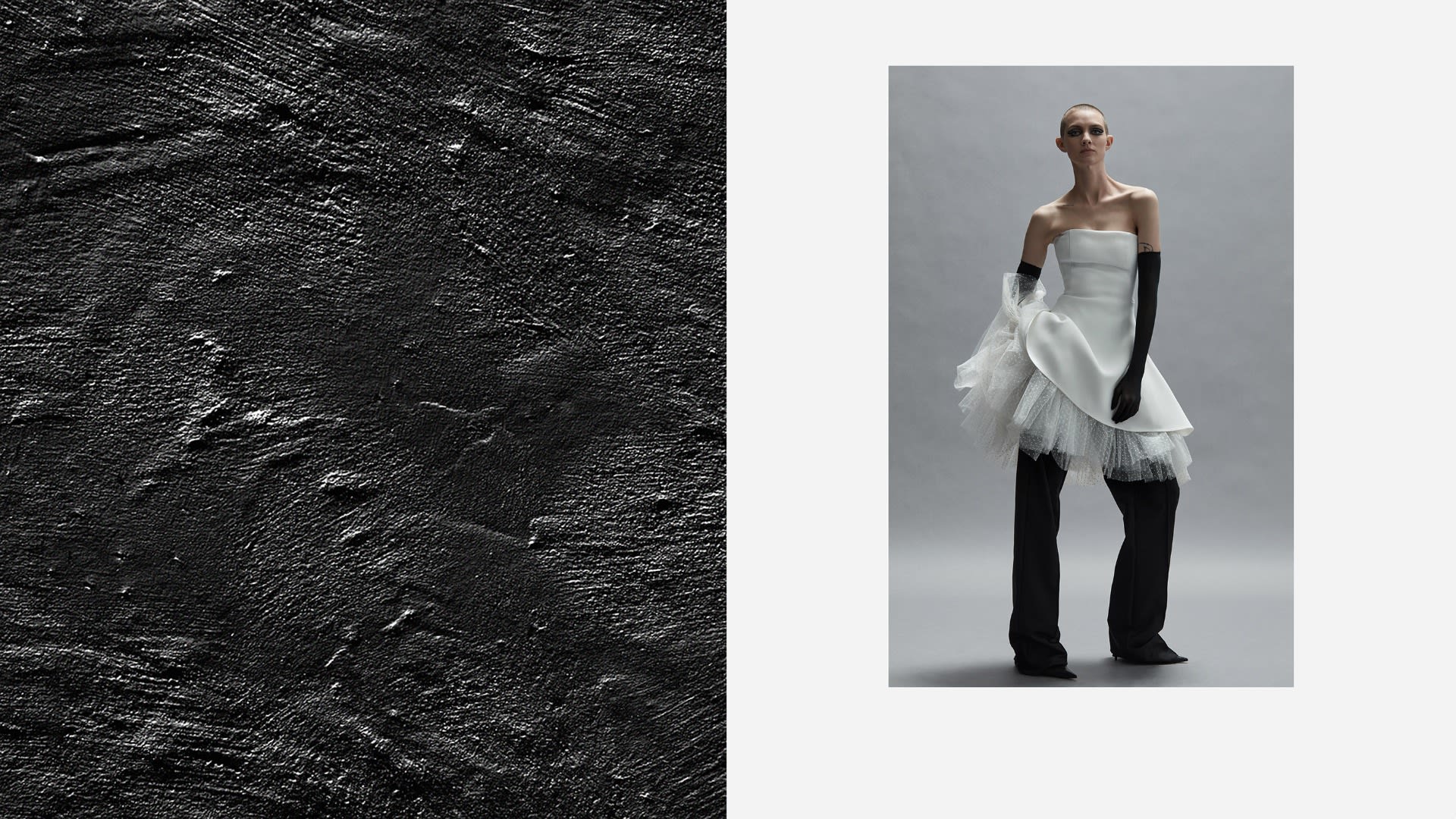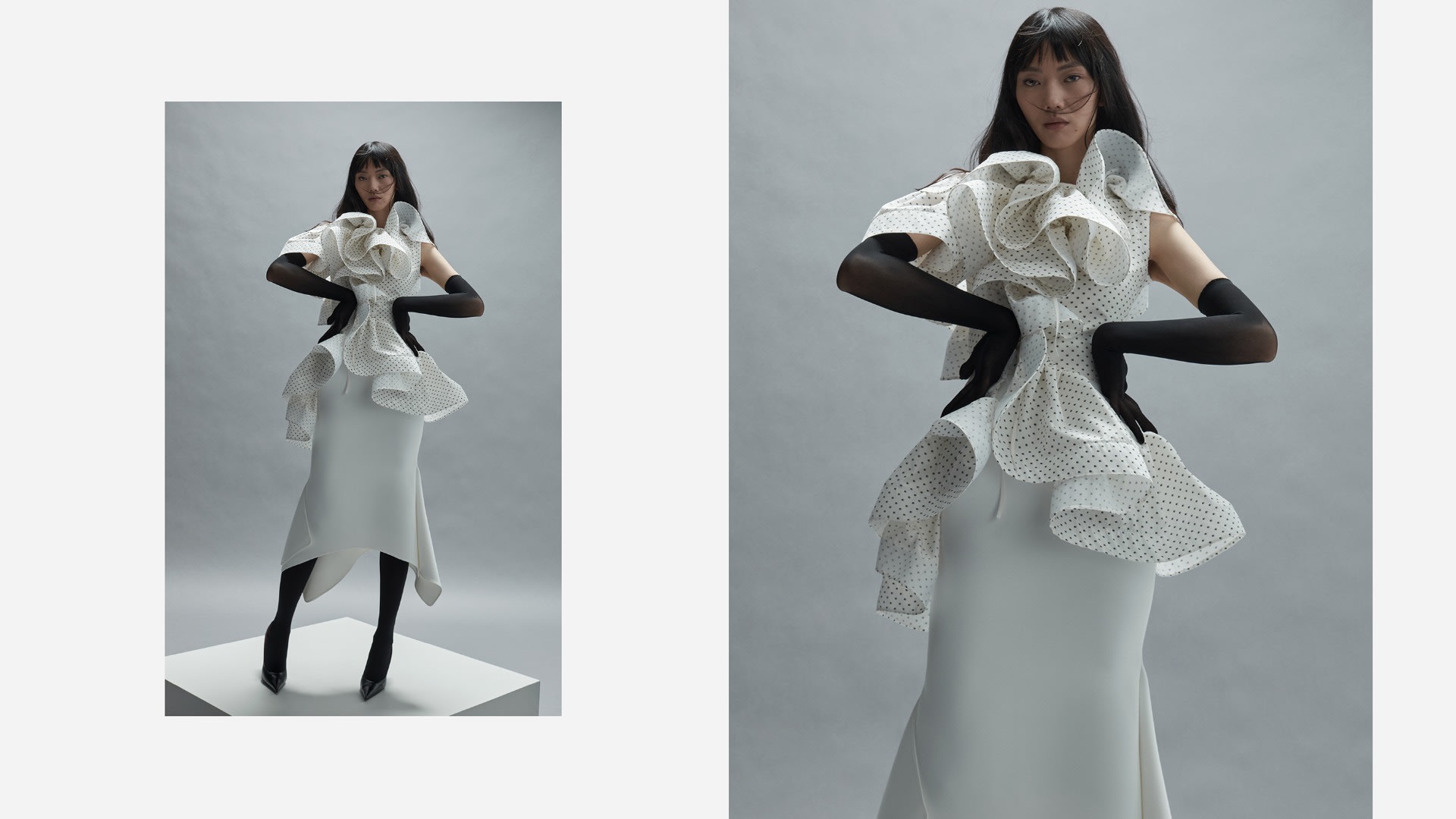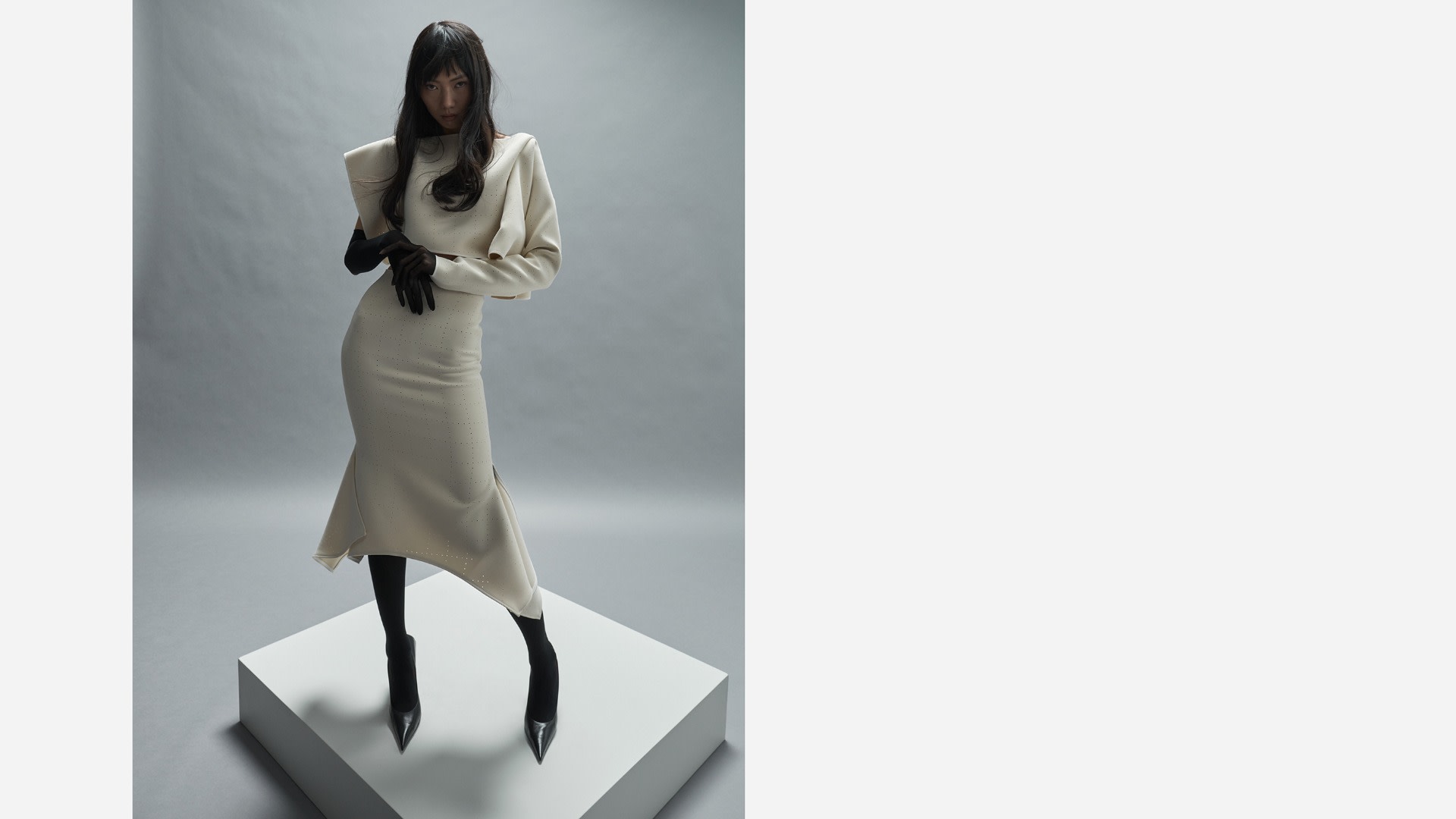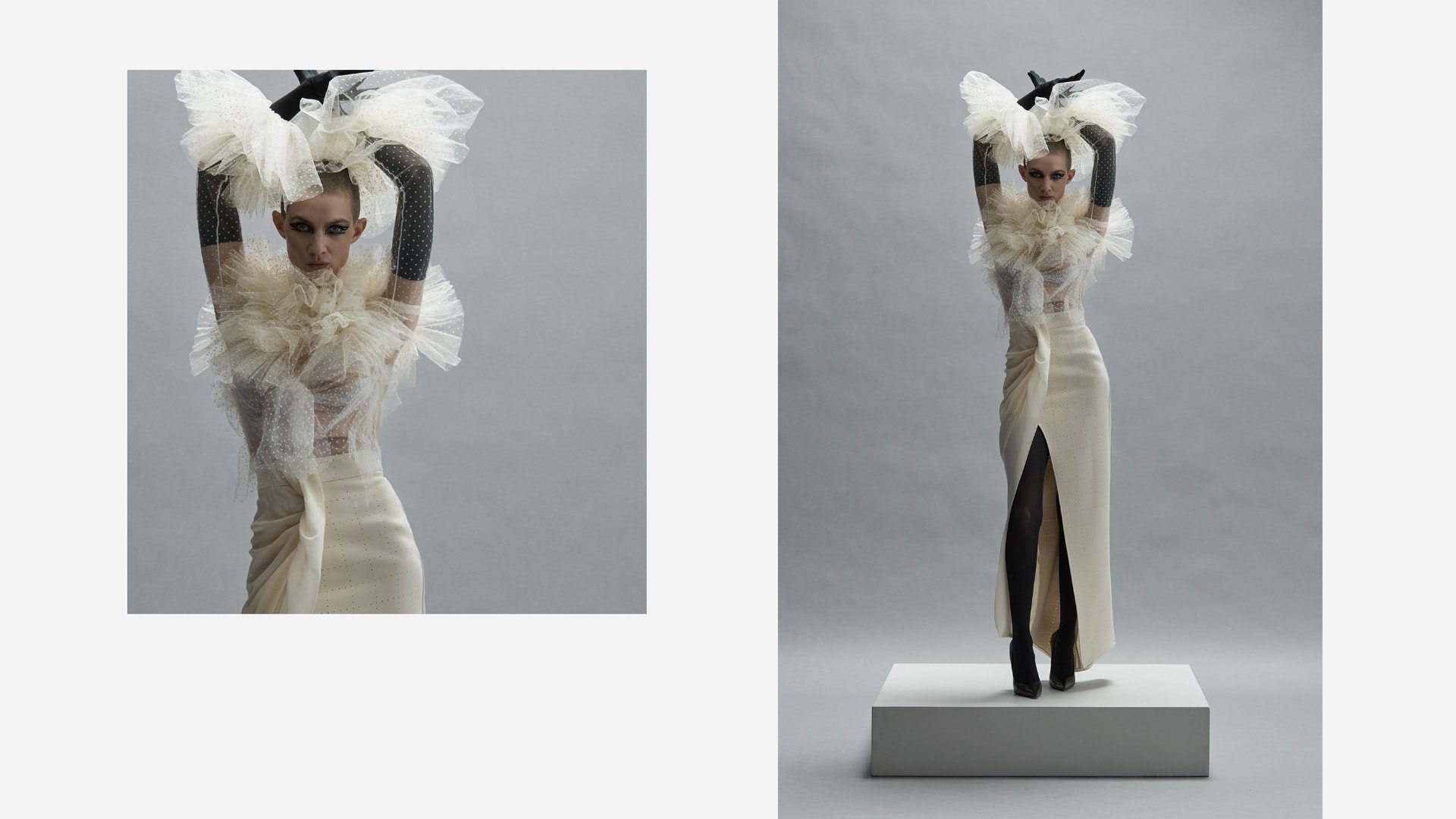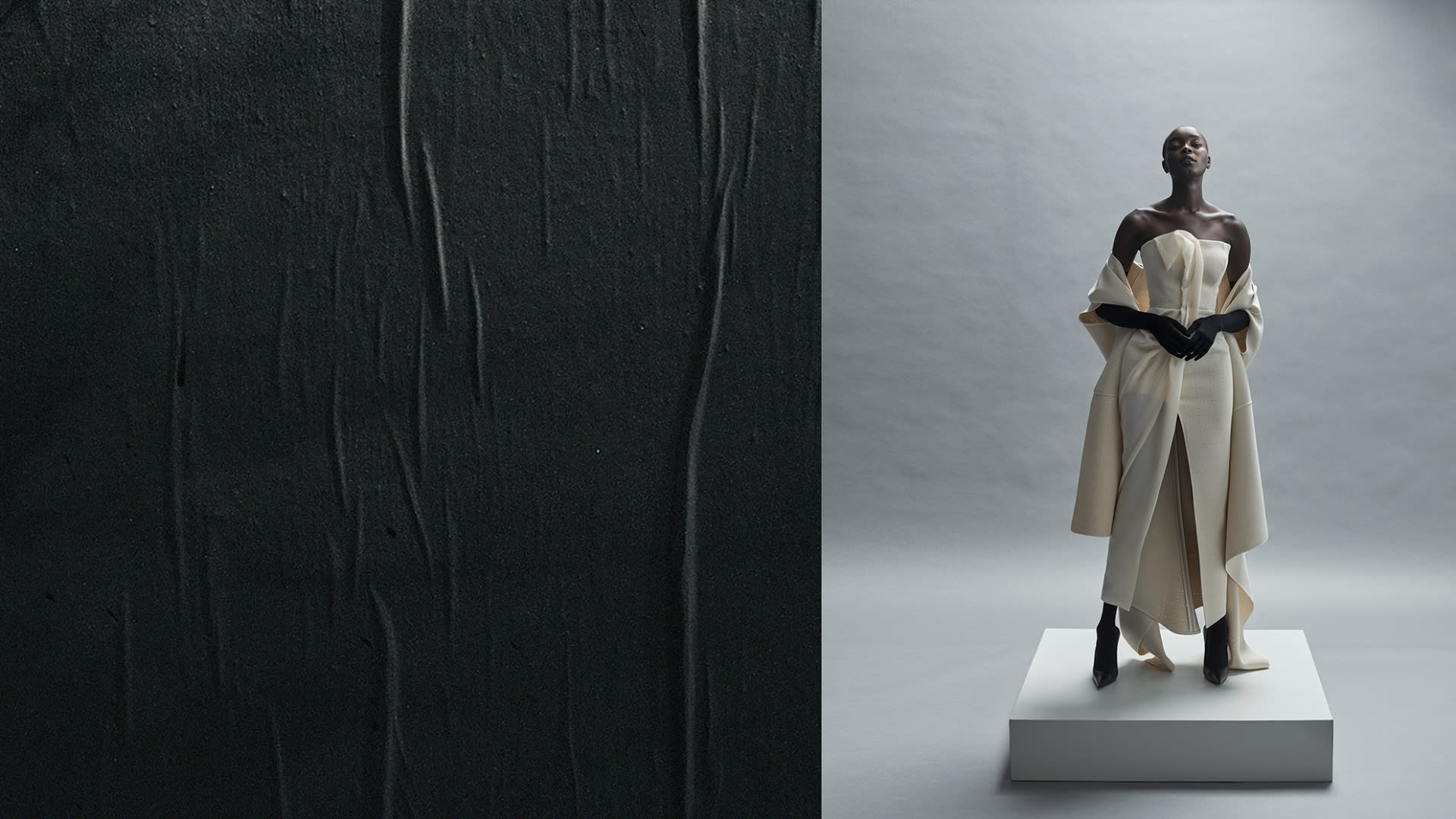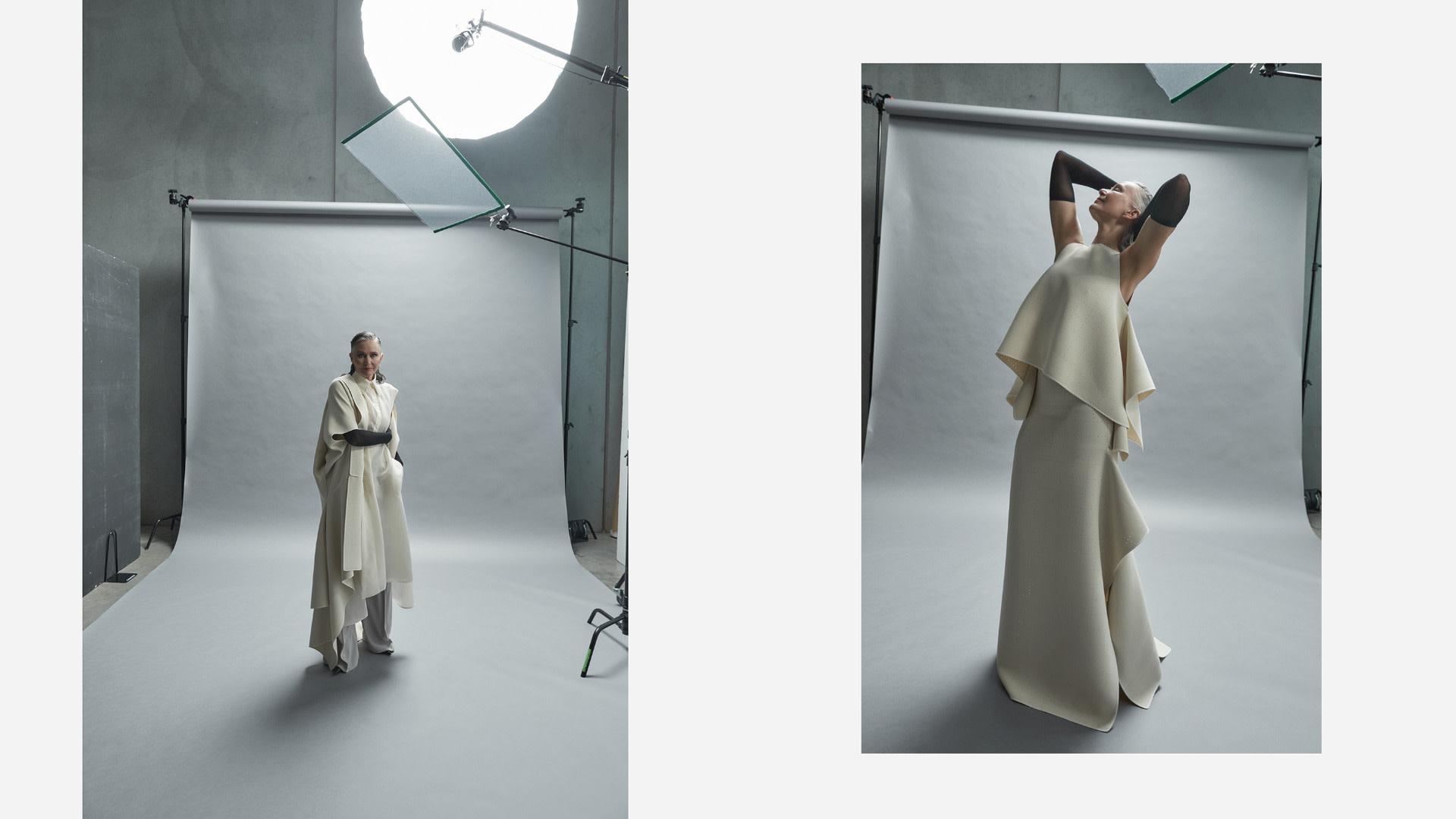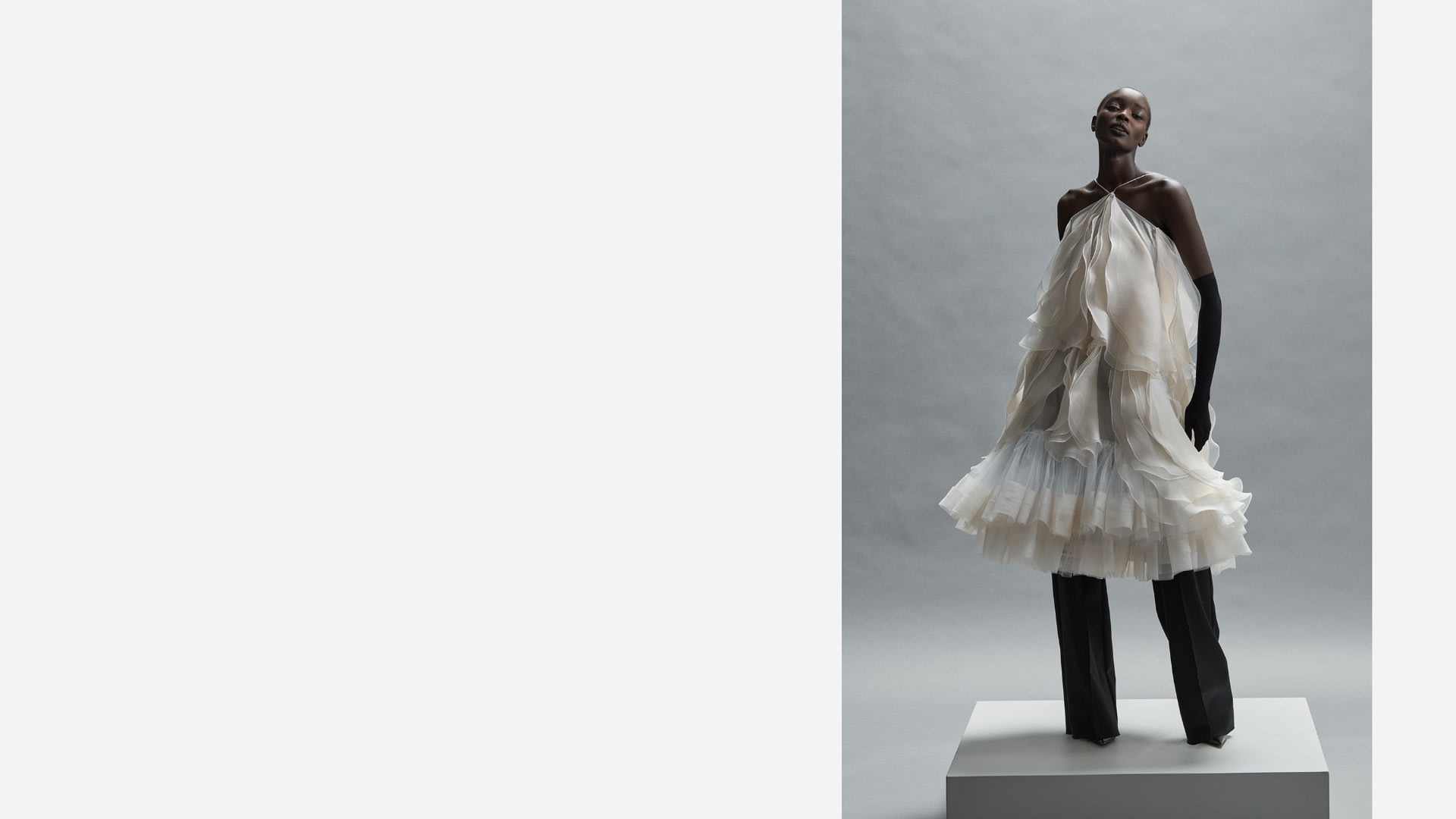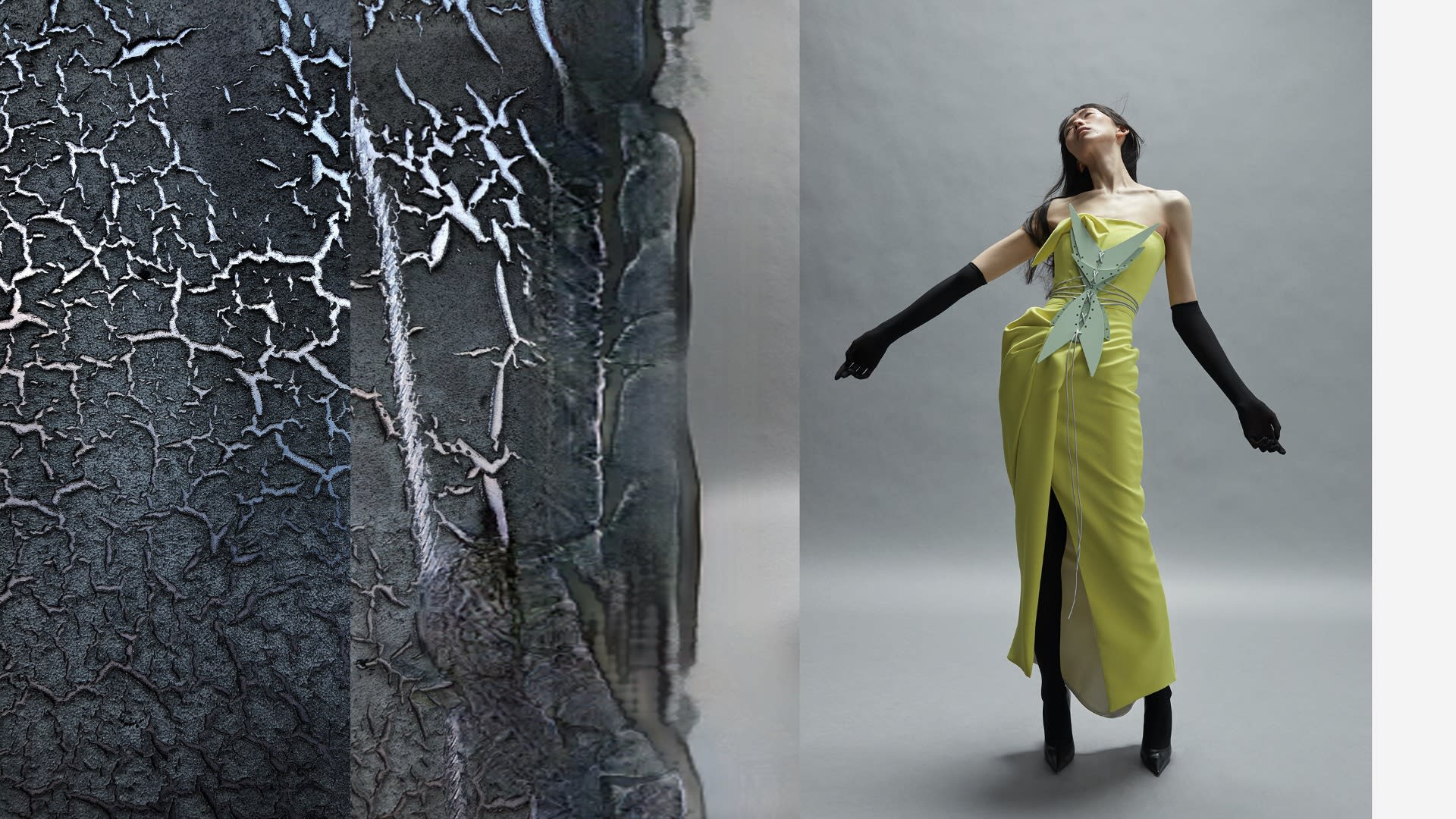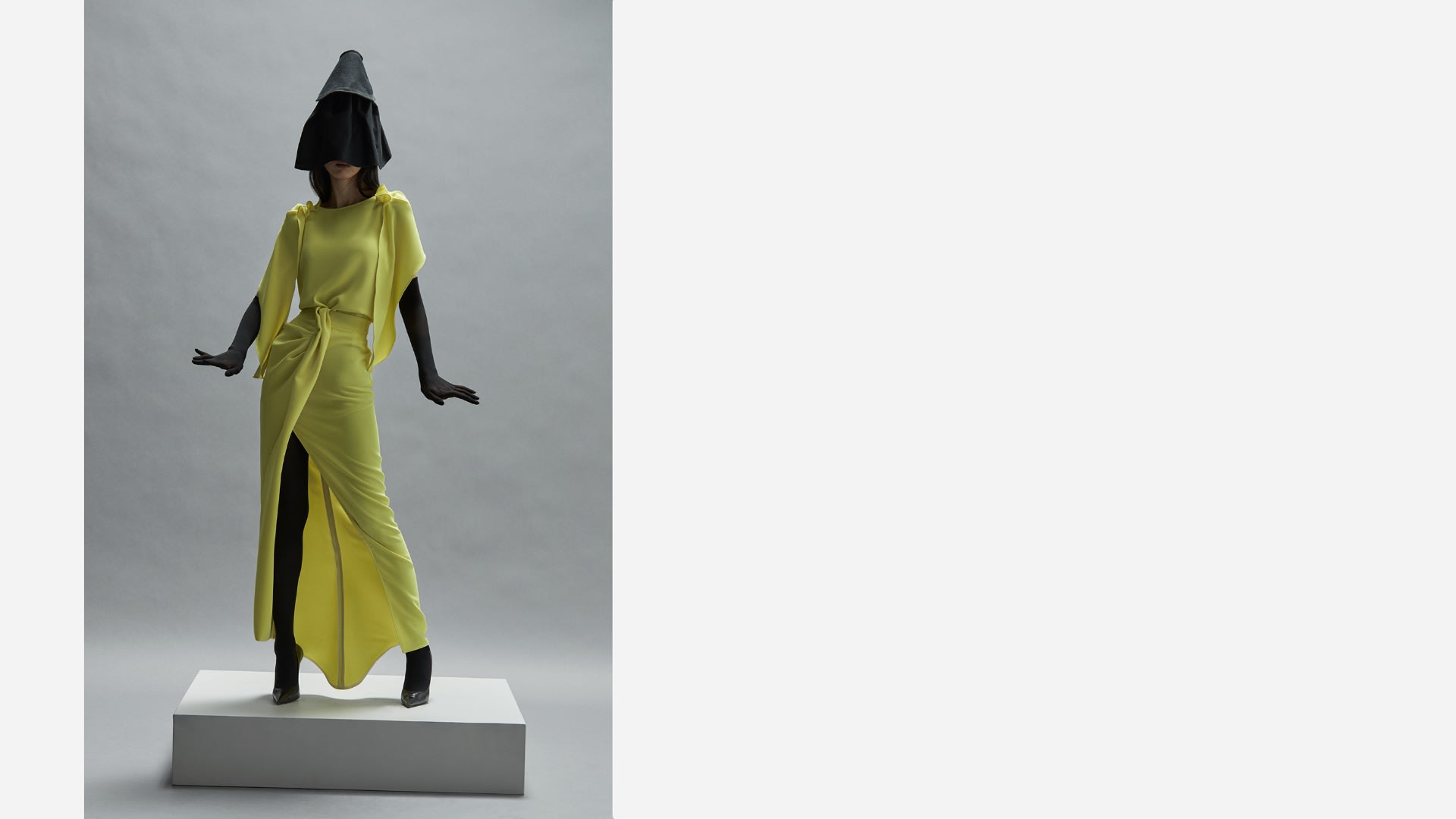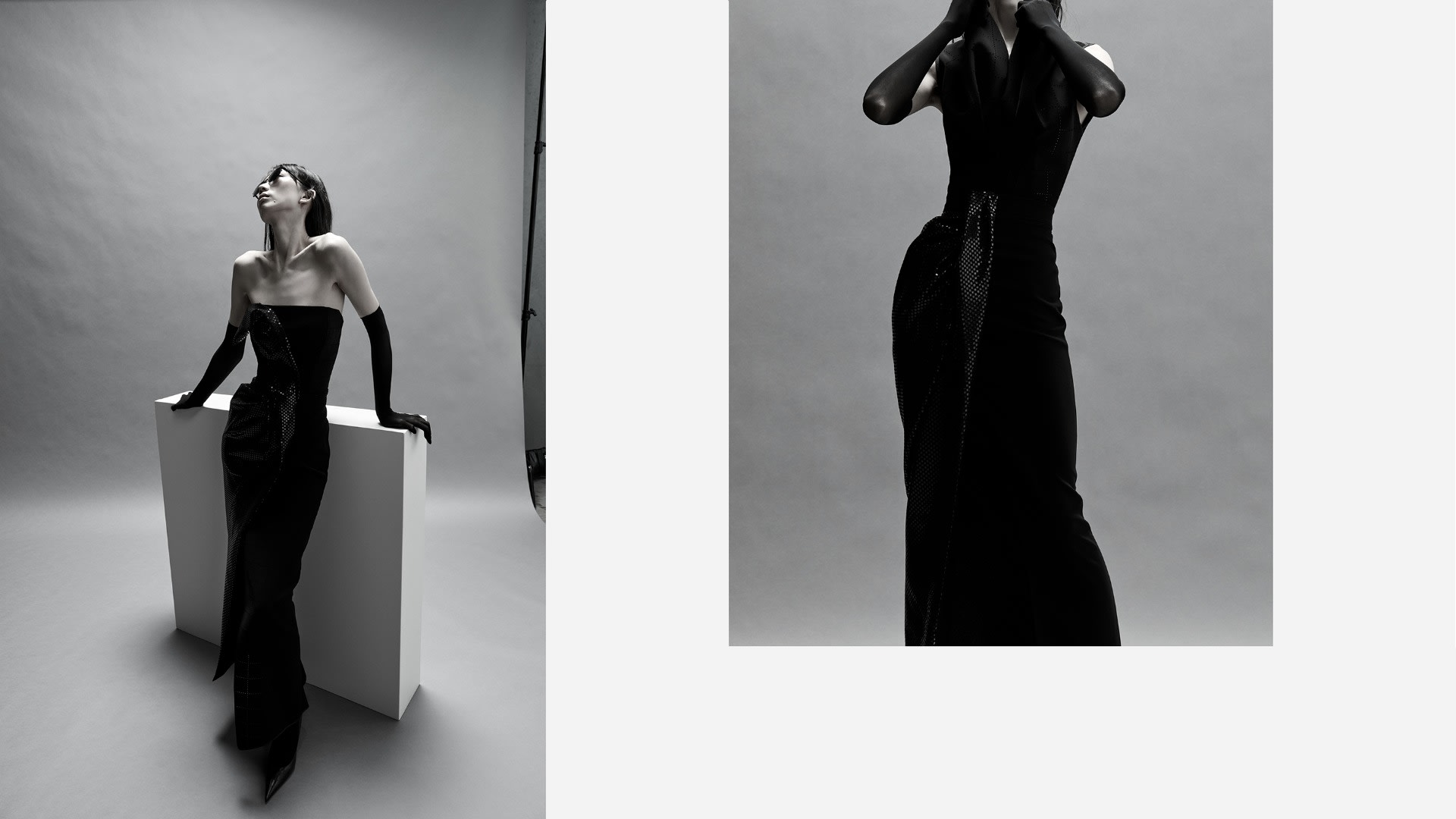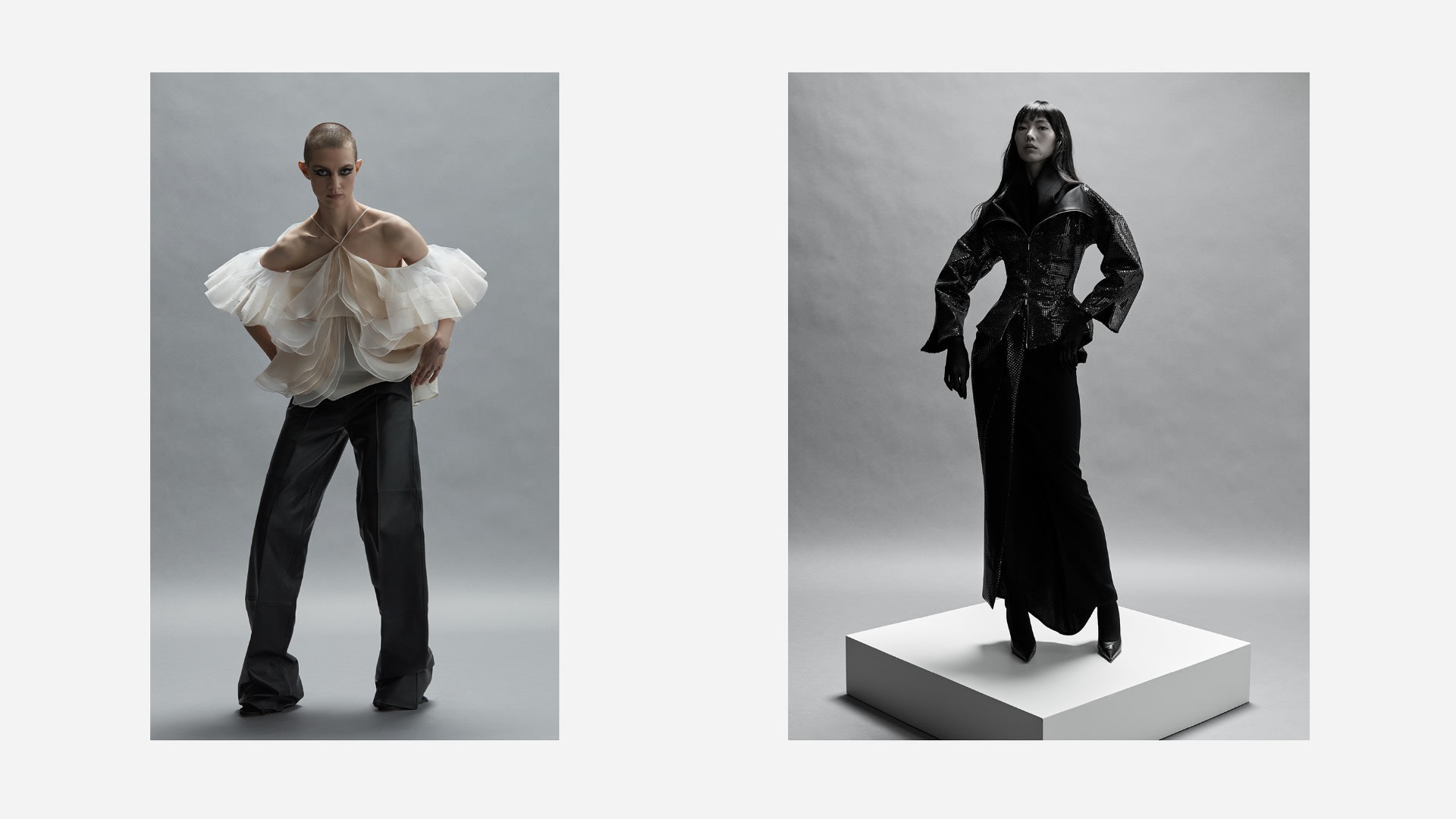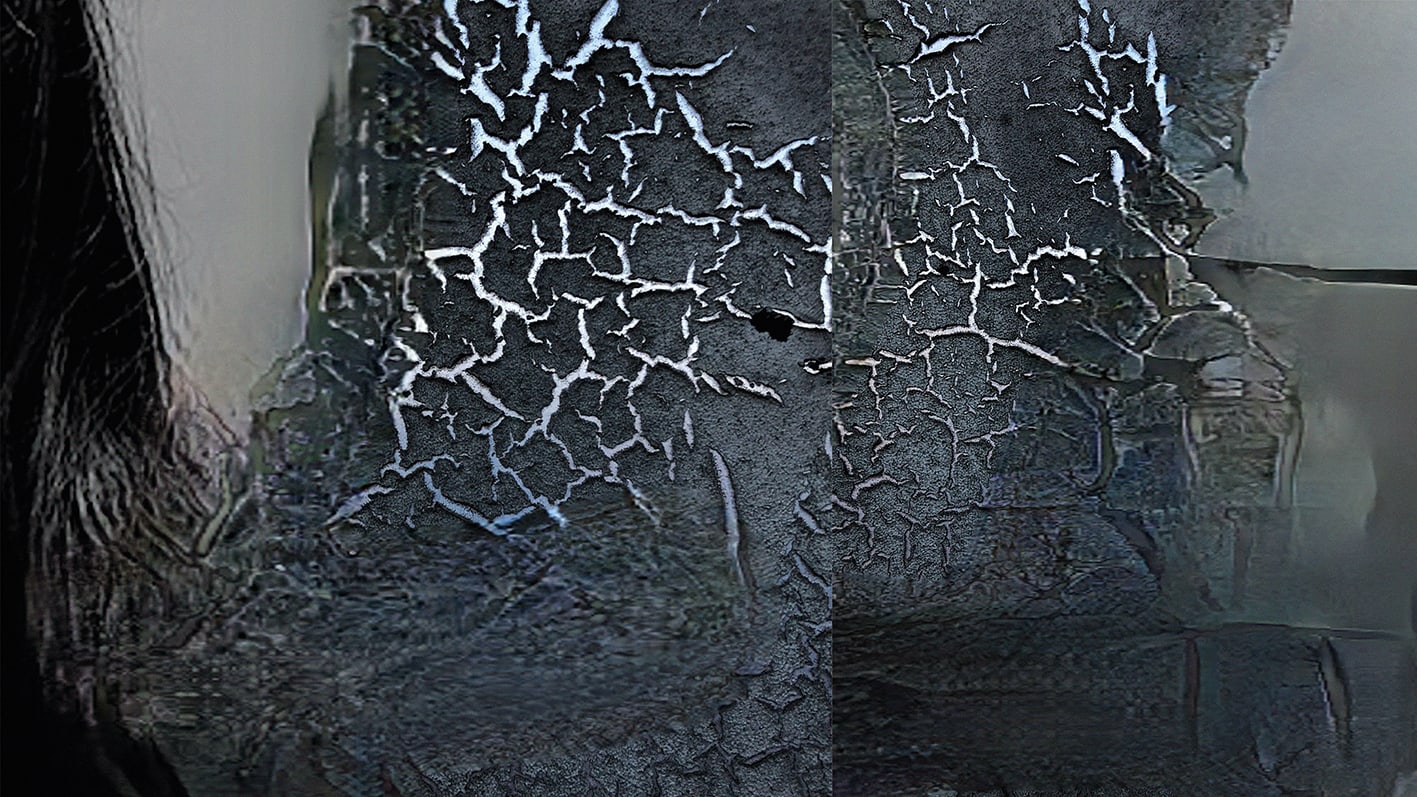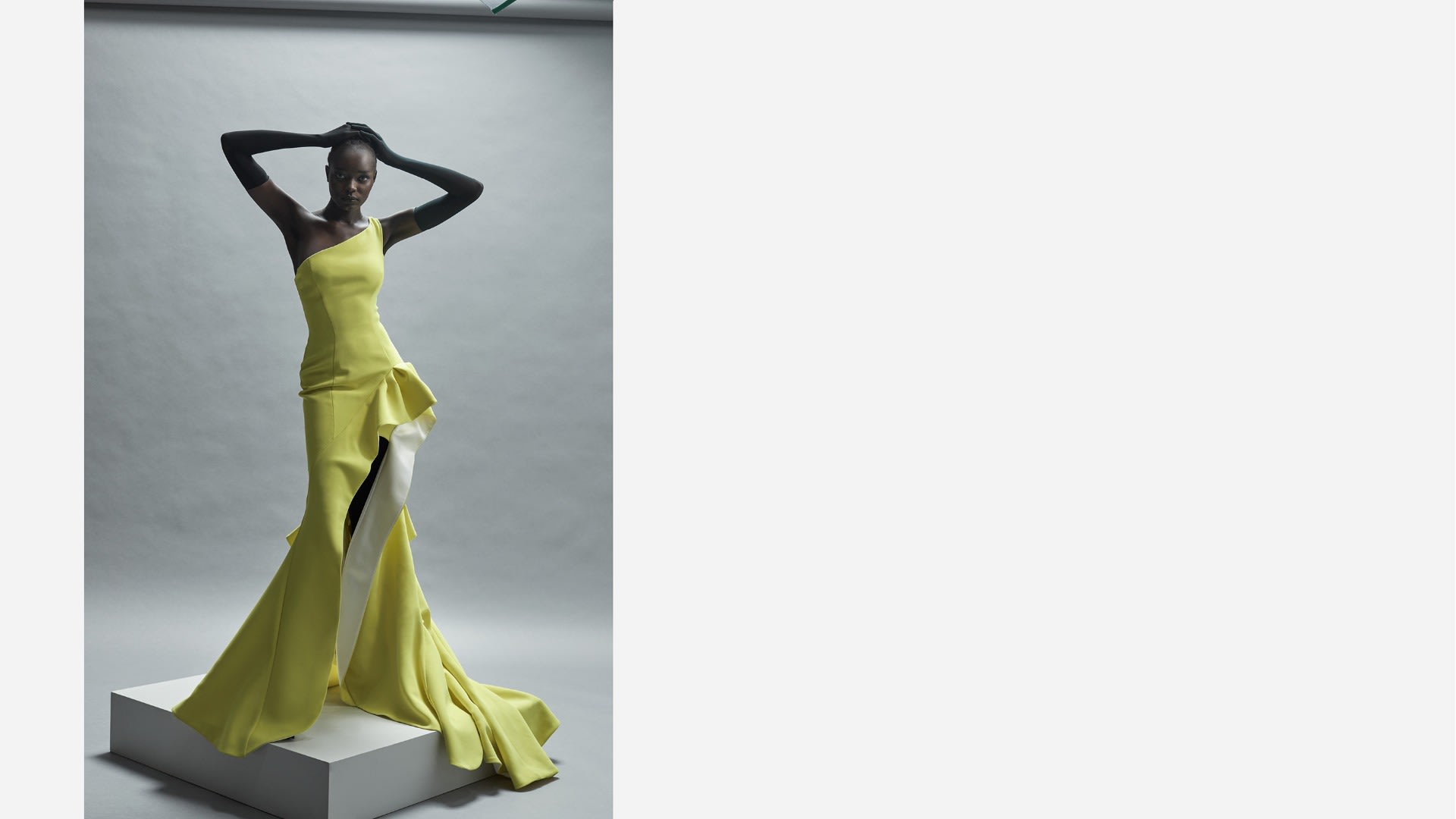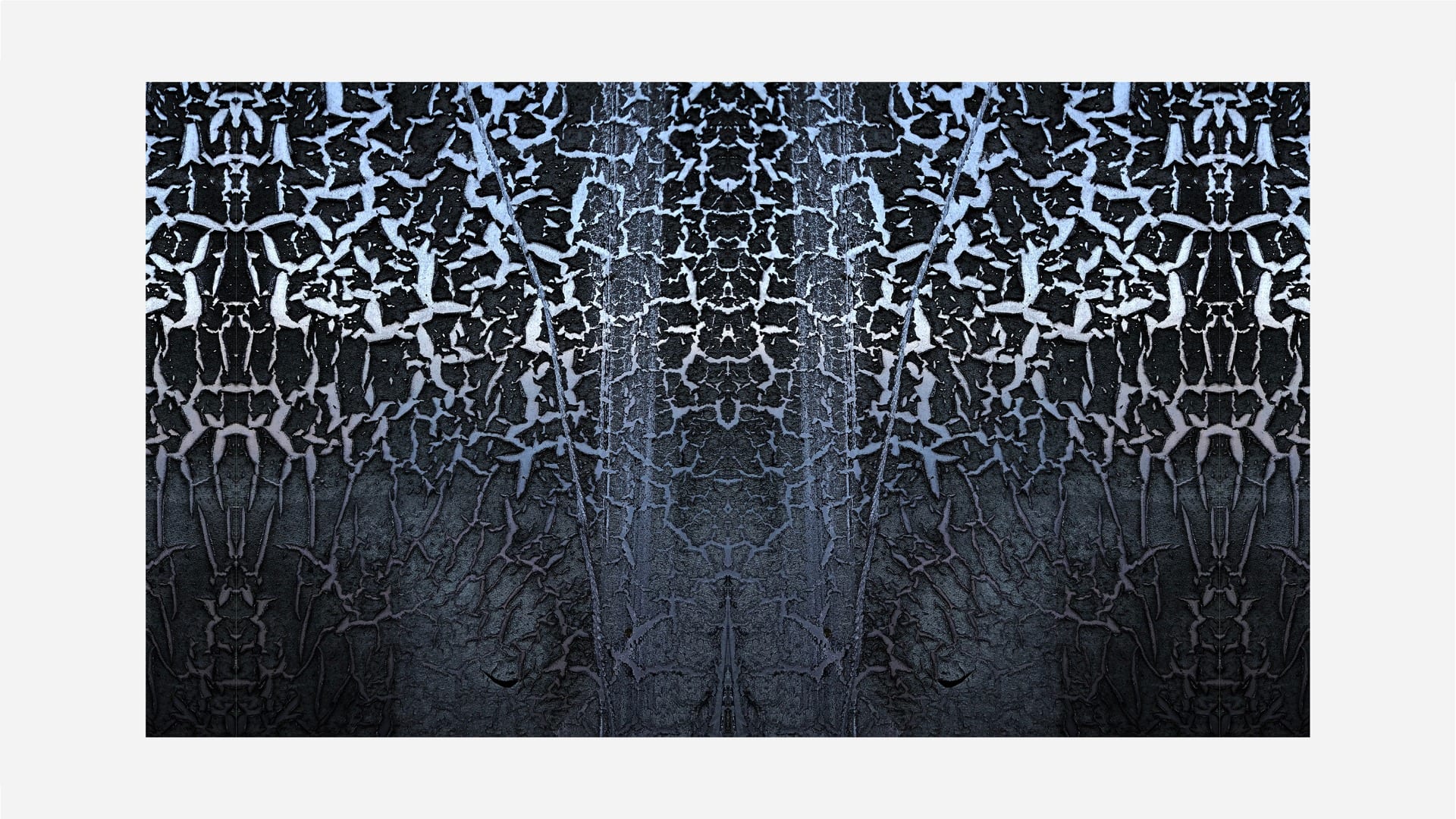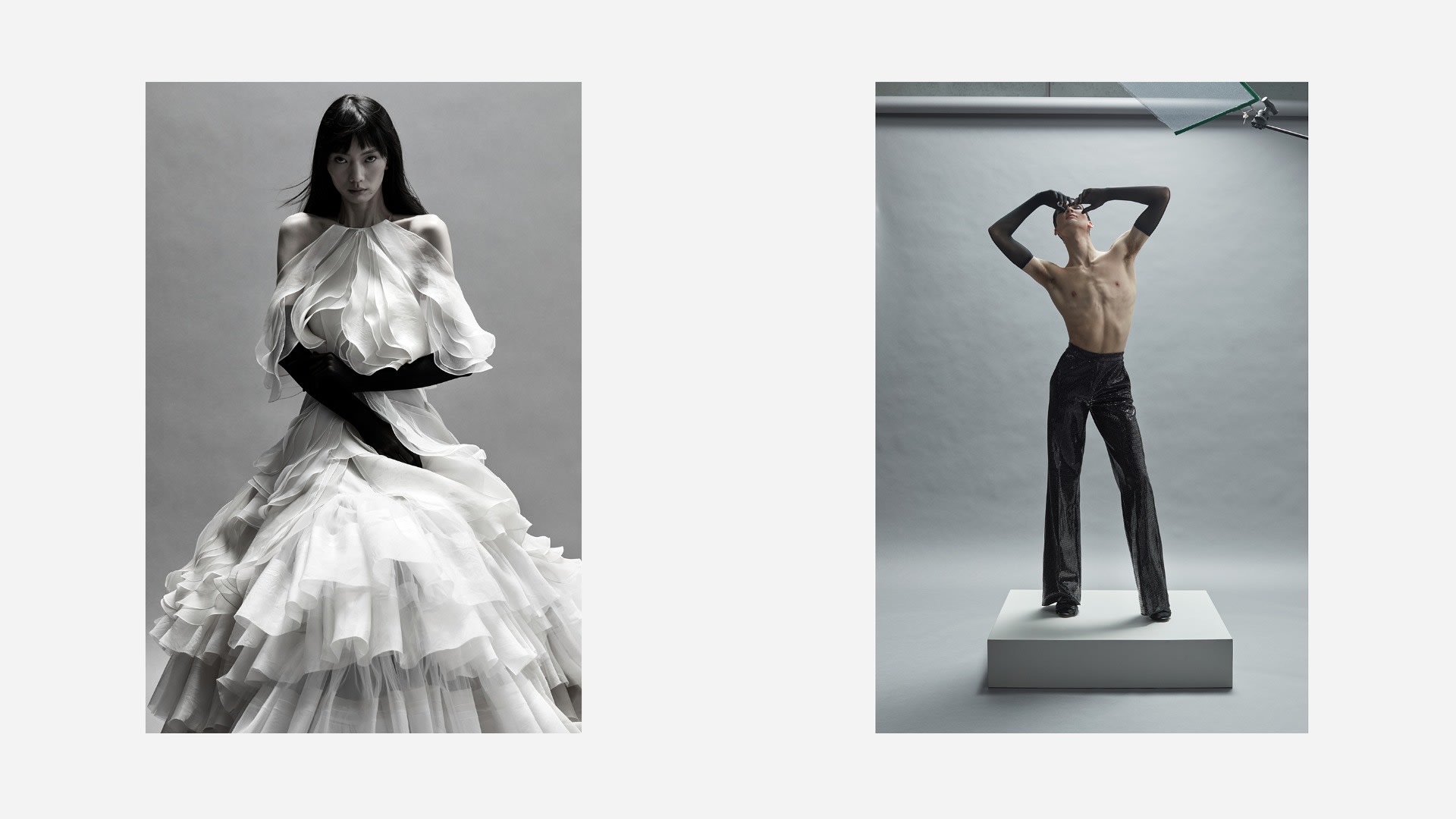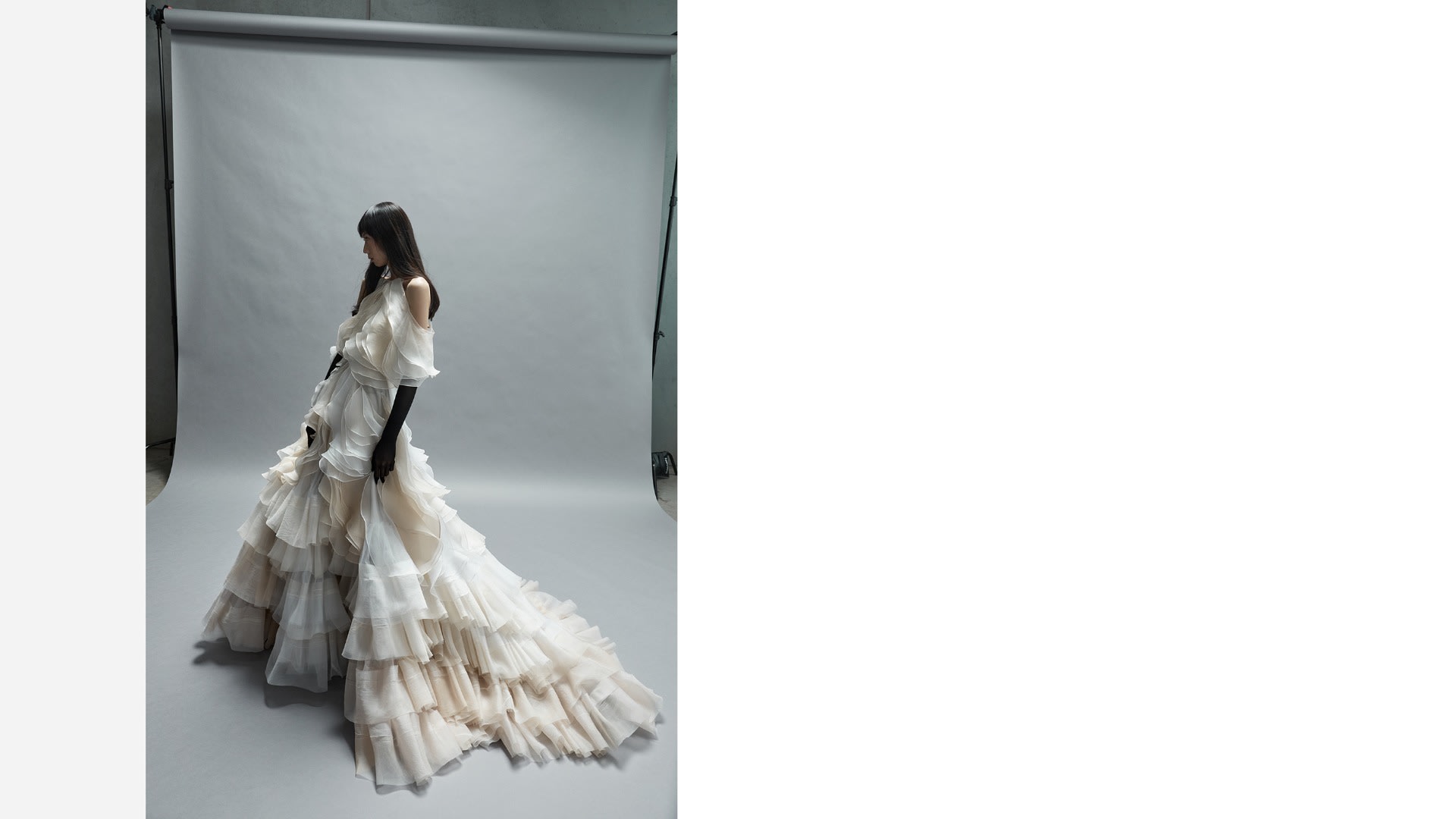 Delicate dots spot their way over fine tulle to create blossoms of ruffles that flourish around the face, wrists, hips, and hems. Leather adds a toughness, a cloaking of the body in oversized coats and bodycon dresses and separates. The brightness of citrus shines like the sun at the end of a long and darkened tunnel.
There is a soberness to the collection, but it is far from being sad. There is a real resilience and strength of character here. A determination to stand proud and fiercely unmovable.
A harmony of lightness, darkness and shades come together and each compliment a tone infused with a notion that we are moving, living sculptures, like works of art. Here to live and present ourselves in where we must be seen.
The future is here.
Creative Direction: Toni Maticevski
Photography: Justin Ridler
Hair & Makeup: Nigel Stanislaus
Featuring:
Ayuol Manyok
Dan Zizys
Louise Kenny
Yixin Zhao
Regan Dwyer
Nicholas Johnson
Harmony Boucher
Miles Wada
Layout: Michael Semeniuk